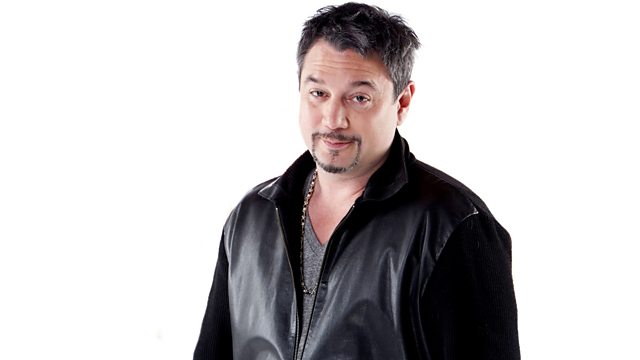 25/09/2011
Huey gets eclectic bringing his NYC style to Sunday afternoon. Huey will be spinning Hip Hop, Soul, Disco, Rock, Blues, Punk, and anything else that has caught his ear.
Those romantic punks-gone-Mexican, Mariachi El Bronx are Huey's guests. They have returned to Mariachi for their latest album, 'Mariachi El Bronx II'
Roger Armstrong, founder of the legendary Ace Records who have released and reissued some of the greatest soul, jazz, rock n roll, punk, country, and world music you've ever heard, is our current don of Sharing Is Caring. He'll be making his final killer selection for Huey.
And once again we'll be putting the needle to the record as we celebrate another listener's vinyl fetish by digging out one of their favourite records from the BBC vaults.
Last on