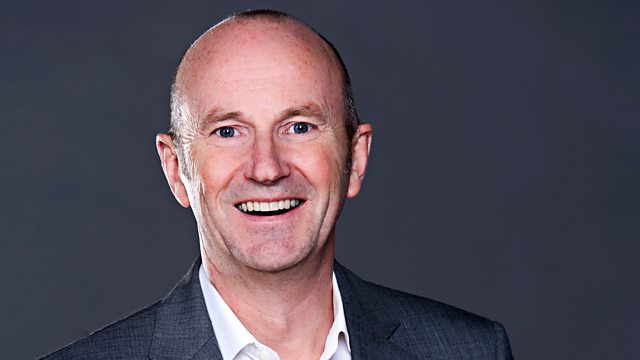 27/09/2011
In MacAulay & Co with Fred MacAulay -
Seventies pin up David Essex returns to the boards. He joins Fred with tales of father and son relationship in "All the Fun of the Fair".
Heart Beat, Small Faces and Crow Road actor Joe McFadden drops by for a chat about why he's returned to Glasgow .
Research shows evolution favours over-confidence - former Apprentice contestant, Ruth Badger talks about what confidence has done for her...
Can you be an amateur scientist? 70 year old Ruth Brooks won last year's BBC R4 competition. She tells us what it involved and our own boffin Bruce Davies explains the credentials required..
A Venetian couple take their 41 year old son to court to get him out of the house. We hear from one Italian dad why there's little incentive for bambinos to leave home and from family lawyer John Fotheringham on the legal side..
Chef Jaq O'Donnell's reveals there's more to cauliflower than with a cheese sauce..
And since it's Jewish New Year this Thursday, let's see what's beyond the bagel..
Last on