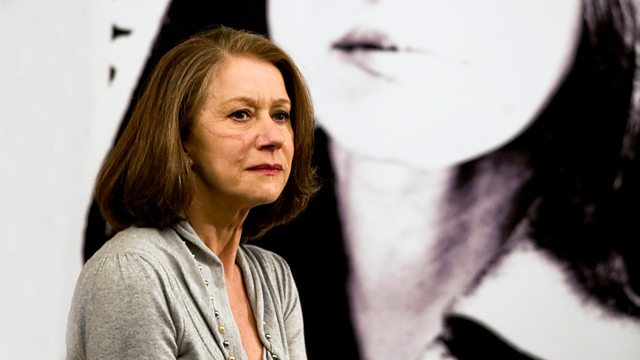 30/09/2011
Listen in pop-out player
Francine Stock talks to Lars von Trier about his new film Melancholia starring Kirsten Dunst as depressed bride Justine and Charlotte Gainsbourg as her sister Claire, responding in their different ways to their imminent annihilation - a rogue planet is hurtling towards earth and there is nothing they can do to stop it.
John Madden reveals the details of his new spy thriller The Debt starring Helen Mirren, Tom Wilkinson and Ciaran Hinds. The film is set in Israel in the 1990s with extensive flashback to Berlin in the 60s when the protagonists, a trio of Mossad agents, were tasked with finding an influential Nazi doctor who had slipped back into civilian life after the war. It's a fictional film but its plot is no more fantastic than some of the real life scenarios which it resembles.
Ali Samadi Ahadi discusses his film documenting the protests in Iran in 2009, The Green Wave. Against expectations elections held in that year reinforced the power of the ultra-conservative President Mahmoud Ahmadinejad. Protestors under the banner 'Where is my Vote?' gathered in the streets, wearing green to signify Islam but also hope and the campaign of the opposition candidate Mir Housain-Mousavi. The response of the authorities to the demonstrations was violent and whilst the full extent of injury and death among the protestors is not known fragmented accounts made their way out via the internet - blogs, social media and amateur video posts. The Green Wave shapes some of this material into a polemical account of the backlash to the Green movement and its ambitions:
And Francine also looks at digital projection and why it's leaving some cinema goers in the dark. Regular contributor, cinema owner Kevin Marwick of the Picture House in Uckfield, explains why some cinemas appear to be delivering a projection murky beyond any moody intention of the art director.
Producer - Craig Smith.
Last on