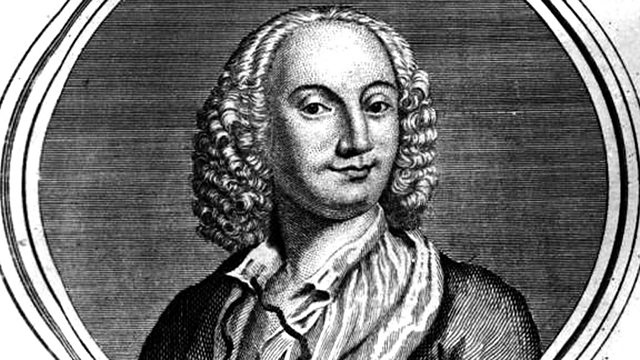 Having won over his home crowd in Venice, Vivaldi set out to capitalise on his growing fame by finding work and influential patrons abroad. Presented by Donald Macleod.
Vivaldi: Aria - Dell'alma superba (Serenata a tre, RV 690)
Ernesto Palacio (tenor), I Solisti Veneti, directed by Claudio Scimone
Vivaldi: Tito Manlio, Act 2, Scene 1: Non ti lusinghi la crudeltade
Emma Kirkby (soprano, Lucio), The Brandenburg Consort, directed by Roy Goodman
Vivaldi Sonata No.11 in E flat RV.756
Andrew Manze (violin), Nigel North (archlute), John Toll (harpsichord)
Vivaldi: Magnificat RV.610b
Emily Van Evera (soprano), Nancy Argenta (soprano), Alison Place (mezzo), Catherine King (mezzo), Margaret Cable (contralto), The Taverner Choir and Players, directed by Andrew Parrott
Vivaldi: Concerto Op.8 No.3 'l'autunno' RV.293
Antonio De Secondi (violin), Concerto Italiano, directed by Rinaldo Alessandrini.
Last on
The absurdly talented Herr Mendelssohn