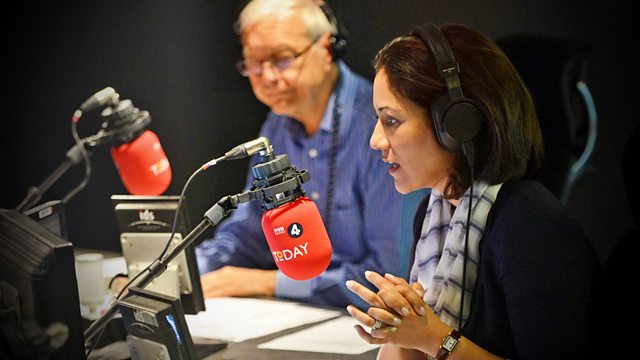 27/09/2011
Morning news and current affairs with Evan Davis in London and James Naughtie at the Labour Party Conference in Liverpool: including:
07:50 Shadow home secretary Yvette Cooper defends her party's record on immigration.
08:10 How much should the state spend to prolong someone's life by a few months?
08:21 Olympic gold medallist Chris Boardman and former cricketer Ed Smith discuss the place of altruism in professional sport.
Last on