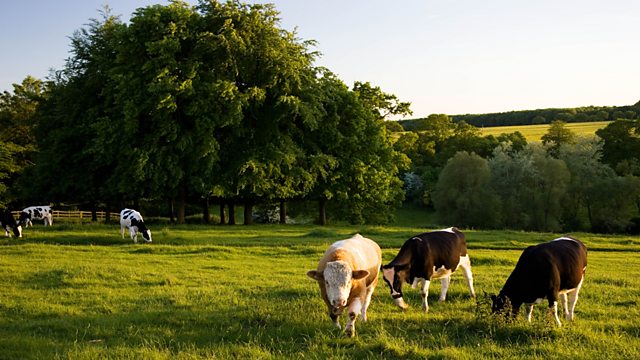 26/09/2011
Charlotte Smith hears how an interactive map is helping cheese-lovers taste the 700 named British varieties.
As part of British Cheese Week, a Cheese Flavour Map has been launched to encourage people to taste more regional and old varieties of cheese. Currently, 55% of Brits still regard Cheddar as their favourite variety.
Nigel White, secretary of the British Cheese Board tells Charlotte Creamy Lancashire could be a good alternative for her favourite - Blue Stilton.
Whilst the UK national pig herd has dropped by more than half a million animals over the past 5 years, there is a growing market for home grown pigs in China. This year four and a half thousand pigs are being flown to China. And according to the National Pig Association several more thousand are in the pipeline for next year.
Farming Today revisits one pig producer who says international business is booming after flying his first 2,000 pigs earlier this year. Charlotte asks whether farmers are exporting to avoid the high welfare standards set in the UK.
There are warnings that farmers could end up paying for the price cuts introduced today by Tesco. The National Farmers Union fears that suppliers will be squeezed as the supermarket cuts the cost of 3000 items. But Tesco states the campaign is about helping families in hard times with lower prices and that it's not about making life harder for suppliers. Charlotte asks the NFU why farmers aren't as positive as consumers about the cuts.
Presented by Charlotte Smith. Produced by Clare Freeman.
Last on