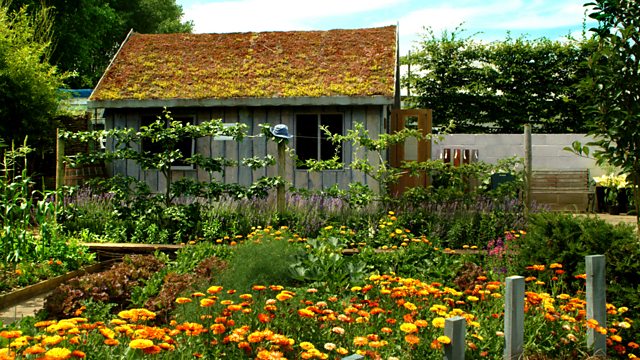 Avebury Manor
Matthew Wilson, Anne Swithinbank and Bob Flowerdew answer gardening queries in Avebury Manor, Wiltshire where the Victorian kitchen garden is undergoing meticulous restoration.
Matthew Wilson delivers updates from the Olympic garden in Stratford.
Scale insects : how a bit of soap can go a long way and when to lift your infested potatoes.
The programme is chaired by Eric Robson.
Questions addressed in the programme are:
How do I protect my fruit from being eaten before they ripen?
What are the white, powdery spots on my potted Bay tree?
My Auriculas and Primulas bloomed twice this year. What will happen next year?
Plant suggestions for half-barrels in part sun, part shade:
Suggestions included: Aralia Elegantissima, Hydrangeas and Ligustrum lucidum (Privet)
Why haven't my 1 year old raspberry canes grown?
Why hasn't my five year-old Magnolia never flowered?
My potatoes showed signs of blight. I cut the tops off. How long can I leave them in?
Why does my Florence fennel always bolt
Produced by Lucy Dichmont
A Somethin' Else production for BBC Radio 4.
Last on
Five gardening tips from Henry VIII