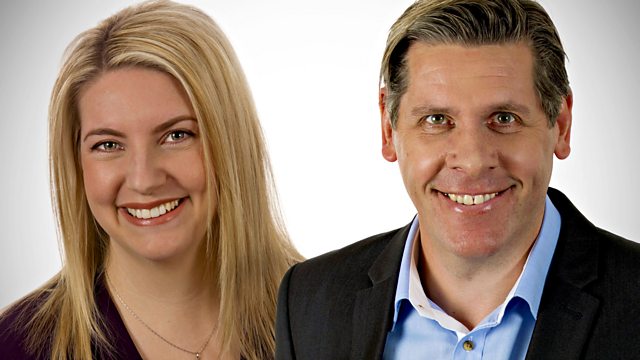 28/09/2011
Latest News and Sport with Peter Allen and Aasmah Mir.
Shadow Home Secretary Yvette Cooper announces plans for an Independent Policing review at the Labour conference in Liverpool. She tells Peter what she thinks needs to be done. Professor Kathleen O'Toole, former commissioner of the Boston police force will be involved in the review.
Is safety getting worse in the mining industry? Ken Capstick, former vice-president of the Yorkshire National Union of Miners, believes it is following the second mining accident in two weeks. UK coal also talks to Peter about the tragedy at a North Yorkshire colliary.
Chick lit is apparently in decline - the doyenne of the genre Kathy Lette says it could be a good thing.
How to solve a problem like Carlos Tevez? Sport agent Sky Andrew and former Manchester City player Nicky Summerbee debate Tevez's role at the club after reports he refused to play against Munich.
Last on