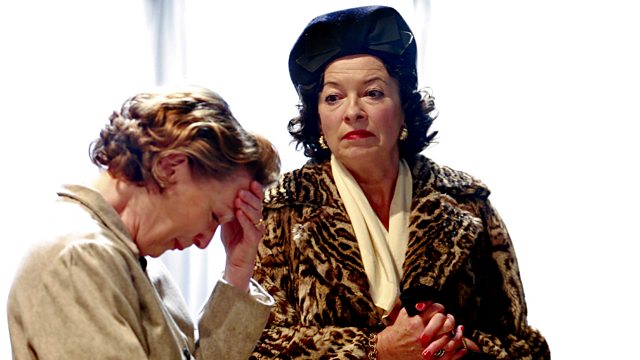 24/09/2011
Listen in pop-out player
Sarfraz Manzoor and his guests writers Don Guttenplan and Dreda Say Mitchell and poet Cahal Dallat review the week's cultural highlights including Grief by Mike Leigh
Mike Leigh's new play Grief stars Lesley Manville as Dorothy - a war widow struggling to keep her grief and depression at bay in 1950s suburbia. She shares her home with an older brother and a teenage daughter both of whom become equally isolated by their own unhappiness.
Page One: Inside the New York Times is a documentary film by Andrew Rossi who was given access to those behind the paper during an eventful year which saw a vertiginous drop in advertising revenue and the rise of Wikileaks.
Colson Whitehead's novel Zone One is being marketed as 'a zombie novel for people with brains'. The world has been devastated by a plague that has turned its victims into mindless, cannibalistic zombies. Mark Spitz is a survivor who has been assigned to a project to clear lower Manhattan of the undead in preparation for resettlement. It's a tough job and the zombies just keep coming.
Costing an estimated £200,000 per screen minute, Terra Nova is apparently the most expensive TV series ever made. In the mid 22nd century, Earth is facing environmental collapse - the logical solution is to send a chosen group through a wormhole in the space/time continuum to found a colony in a parallel time-stream 84 million years in the past. Unfortunately the new Eden features carnivorous dinosaurs...
John Martin was one of the most popular artists of the 19th century - some 8 million people saw his triptych The Last Judgement when the paintings toured the country. Despite - or possibly because of - his popularity, the art establishment were dismissive of his work. The exhibition at Tate Britain - John Martin: Apocalypse - is the largest ever show of the artist's work and aims to restore his reputation.
Producer: Torquil MacLeod.
Last on