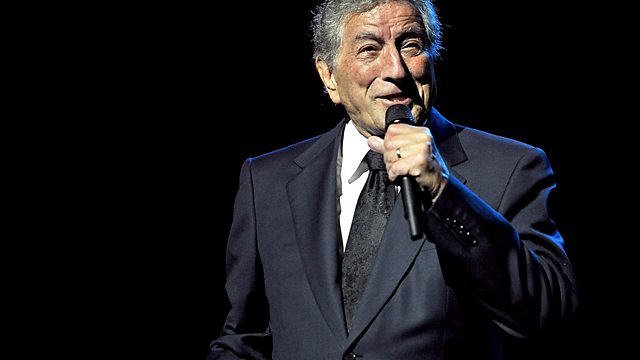 Tony Bennett
This week's show has Tony Bennett in concert and conversation for his 85th birthday celebration at the London Palladium. Tony is joined on stage by Dame Cleo Laine and Leona Lewis.
The living legend and master of the Great American Song Book is also celebrating over 60 years in the music business. He has just released a new album of duets, recorded with stars including Lady Gaga, kd lang and the late Amy Winehouse.
Also in the show, CocknBull Kid joins Jo Whiley in the studio to perform live in the Support Slot. Plus a round up of the live music on Radio 2 during the past week.
Last on