Add music you love and enjoy it with
Motown - The Hits Collection Vol.2, Motown

Now 39 (Various Artists), Now

The All Time Greatest Rock Songs ..., Columbia

Now 49 (Various Artists), Now

Now 1986 (Various Artists), Now

(CD Single), Sour Mash Records, 1

The Police

Can't Stand Losing You

The Very Best Of Sting & The Police, A&M

The Beatles

Eight Days A Week

The Beatles - 1, Apple, 8

Ashes & Fire, Columbia, 1

Presley - The All Time Greatest Hits, RCA

(CD Single), Powdered Sugar Productions, 1

The Woodstock Generation (Various), Nectar

ABBA

Take A Chance On Me

Abba Gold (40th Anniversary Edition), Polar, 003

Million Sellers Vol.12 - The Sixties, Disky

ELO - Out Of The Blue, Jet

Bonnie Tyler

Total Eclipse Of The Heart

Moments In Love (Various Artists), Music Club

Country Moods (Various Artists), Polygram Tv

(CD Single), Lava Records, 1

Tom Petty

I Won't Back Down

Tom Petty - Anthology, MCA

Gladys Knight

and

The Pips

Baby Don't Change Your Mind

Gladys Knight & The Pips - Singles Al, Pro-Tv

Eccentric Audio, Jalapeno Records, 1

The Very Best Of Elvis Costello, Universal Music Tv

Keane and K'Naan

Stop For A Minute

(CD Single), Island, 1

Boston

More Than A Feeling

Rock Of America (Various Artists), Trax Label
Pause For Thought

From Sarah Joseph, Editor of a Muslim lifestyle magazine:

"Do we see from the whites of our eyes?" asked my youngest daughter.

"No" I replied, "we see through our pupils - the black bit in the middle of our eyes."

"But they are so small!" she said "How can they see such big things?"

I didn't tell her 'not only are they small, but we see everything up-side down and it's our brains which turn things the right way round'.

Such are the miracles of our eyes and our brains.

Children often ask profound questions even if they don't mean to, and her words reminded me of the question asked to God by the great Sufi, Rumi in one of his poems.

"My heart is so small, it's almost invisible. How can You place such big sorrows in it?"

"Look," answered The Lord, "Your eyes are even smaller, yet they behold the world."

Our eyes are tiny yet they do indeed behold the world. At least if we allow ourselves to see it, and its awe inspiring beauty. But sometimes we close them off to the greatness and scale of the universe.

Our brains seem a jumble of strange fatty-acids, yet can hold the most profound thoughts - sometimes beautiful, sometimes horrible; but intricate and complex nevertheless. Sometimes though we choose not to think about the world - its injustices, its imbalances; its intricacies and complexity; its diversity and beauty.

Our hearts are also small, but not only do they have the capacity to hold great sorrow, as Rumi said, but also great love. But sometimes we close them off, scared of pain and hurt, but also afraid to truly feel a depth of emotion.

So maybe it is not our eyes, our brains and our hearts which are tiny and insignificant. They can behold so much. Maybe it is us who close them off. Maybe it is us who are small.

Our eyes are tiny, yet they behold the world. A child is small, and has limited knowledge, yet they ponder great thoughts.

Such is the beauty, and the paradoxes of the universe. Let us be big enough to contemplate them.
BBC Playlister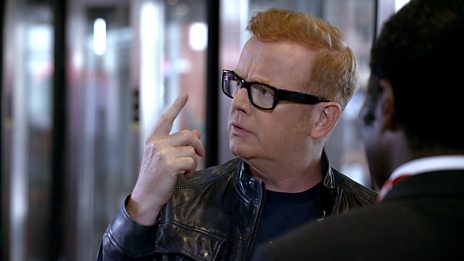 Chris has a song stuck in his head - but what is it? That's why he needs BBC Playlister!
500 WORDS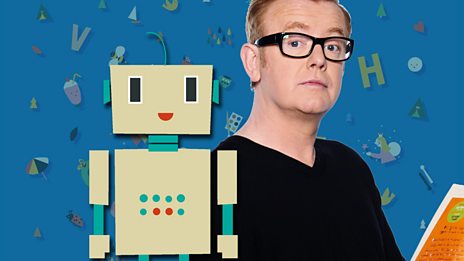 Featuring celebrity videos and top writing tips!
Podcast
Catch up with the latest Breakfast fun with Chris Evans. Hear the best stories and the biggest…