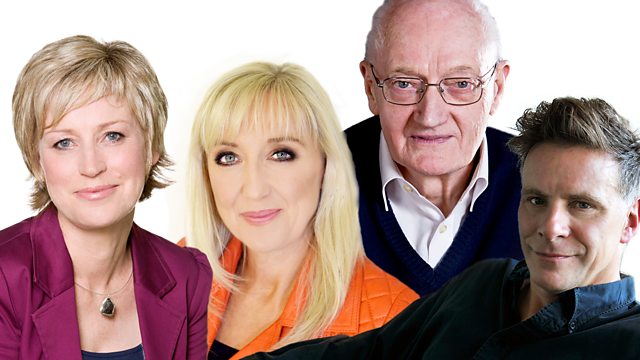 18/09/2011
Ricky's first hour guest is Mary Contini one of Scotland's best known cooks and a director of Edinburgh's legendary Italian delicatessen Valvona and Crolla. She talks about her love of food, family life and her faith, and shares a few of her favourite pieces of music.
With Scotland's ongoing issues surrounding drink, Ricky discusses the best ways of parenting when it comes to alcohol and children. What should ordinary parents be aware of especially in their own attitudes and behaviour to social drinking and what would be the best parenting to make sure our children have a responsible and safe attitude to alcohol?
Listener John Hutchinson tells how he lost his sight after returning from Africa after 10 yeas of lay missionary work and how he's learnt to embrace his new life.
Amnesty International has its 50th Anniversary this year. Ricky talks to Siobhan Reardon from Amnesty Scotland about their work both past and present. Also to Malawian poet Jack Mapanje who was helped by Amnesty International and the Scottish people who backed the campaign to release him from prison in Malawi.
Plus ahead of his Wigtown Book festival appearance Simon Stephenson talks to Ricky about loosing his brother in the 2004 Tsunami.
Last on