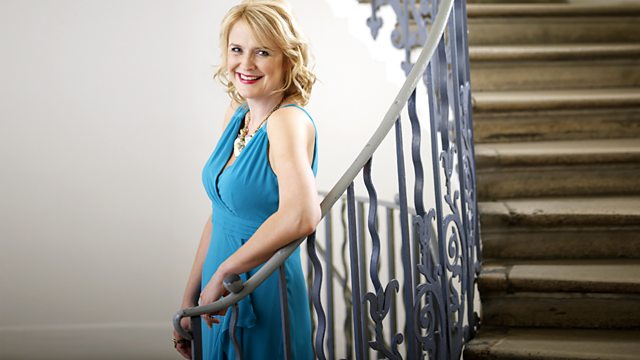 Friday - Sarah Walker
Sarah Walker shares great music and performances, with the Essential CD of the Week, Artist of the Week, and guest, Rachel de Thame selects her essential pieces of classical music.
9am
A selection of must-hear music including the Essential CD of the Week: A Purcell Songbook, Emma Kirkby
9.30am
A daily brainteaser and performances by the Artist of the Week, Ivan Fischer: Rossini (La Scala di Seta Overture), Beethoven (Symphony No.4 in B flat Op.60). Also in this hour Debussy's Images II played by Arturo Michelangeli Benedetti.
10.30am
The Essential Classics guest is gardening expert Rachel de Thame. Today she introduces a piece she finds particularly moving, and Sarah acts as a 'personal shopper', playing a piece she hopes Rachel will enjoy.
11am
Sarah's Essential Choice
Haydn
Missa in tempore belli
Nancy Argenta (soprano)
Catherine Denley (mezzo-soprano)
Mark Padmore (tenor)
Stephen Varcoe (baritone)
Collegium Musicum 90 Choir
Collegium Musicum 90
Richard Hickox (conductor).
Last on