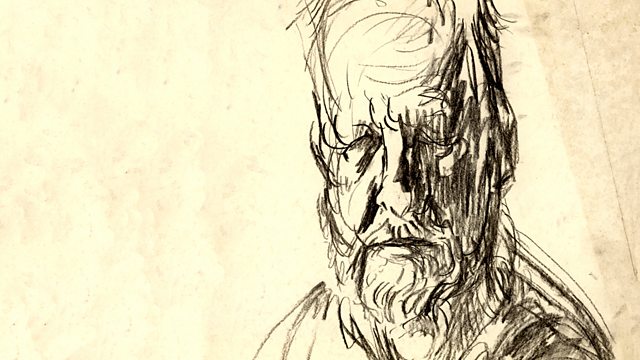 The poet and critic Craig Raine examines the writing style of Nobel Prize-winning novelist William Golding, with a look at his 1964 novel, The Spire. Taking a forensic critical approach, Raine considers Golding's powers of description and absorbing use of symbolism in the book.
The novel is about the erection of a spire on a medieval cathedral - a project that is the vision of the cathedral's Dean, Jocelin. Ignoring warnings that the cathedral has insufficient foundations to support the structure, Jocelin pushes his plan forward - with terrible emotional, financial and spiritual consequences.
In this series, The Essay marks the centenary of William Golding's birth (19th September 1911), with five programmes looking at different aspects of the novelist's work and life.
William Golding is known for novels including Lord of the Flies, The Inheritors and The Spire. He won the Nobel Prize for Literature in 1983, the Booker Prize for Rites of Passage in 1980 and was knighted in 1988. He died in 1993.
Producer: Caroline Hughes
GOLDING REMEMBERED is a WHISTLEDOWN Production for BBC Radio 3.
Last on