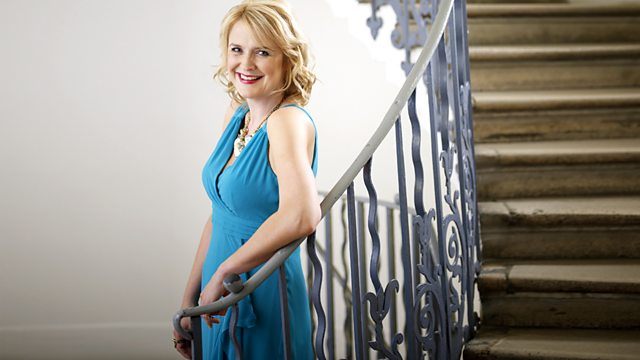 Thursday - Sarah Walker
Sarah Walker shares great music and performances, with the Essential CD of the Week, Artist of the Week, and guest, Rachel de Thame selects her essential pieces of classical music.
9am
A selection of must-hear music including the Essential CD of the Week: A Purcell Songbook, Emma Kirkby
9.30am
A daily brainteaser and performances by the Artist of the Week, Ivan Fischer: Dvorak (Prague Waltzes), Kodaly (Hary Janos Suite). Also in this hour Krommer's Partita in F Op.57 played by the Budapest Wind Ensemble.
10.30am
The Essential Classics guest is gardening expert Rachel de Thame. Today she introduces a piece that she considers a hidden gem and music she enjoys listening to whilst travelling.
11am
Sarah's Essential Choice
Strauss
Ein Heldenleben
Guy Braunstein (violin)
City of Birmingham Symphony Orchestra
Simon Rattle (conductor).
Last on