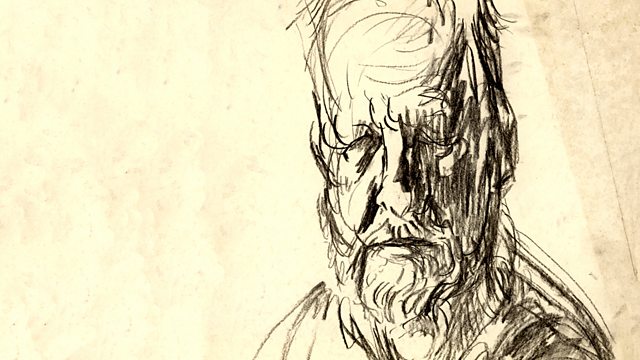 Marking the centenary of novelist William Golding's birth, writer and dramatist Nigel Williams talks about Golding's Lord of the Flies and his act of reimagining it for the stage. The invitation to dramatise one of the most important novels of the twentieth century, led to some memorable encounters with the Nobel prize-winning novelist.
Williams' terrifying dramatisation of Lord of the Flies is frequently performed and was recently staged in the Summer 2011 season at the Regent's Park Open Air Theatre.
In 1953, William Golding was a provincial schoolteacher, writing books in his spare time. His manuscript had been rejected by many publishers until an editor at Faber fished it out of the slush pile. This was to become Lord of the Flies, a book that would sell in its millions and bring Golding worldwide recognition. The message in Lord of the Flies - that inside every child lurks a wild beast, barely contained by society - has made it one of the most chilling and compulsively readable novels of the twentieth century, and an allegory for every lapse in humanity since the Second World War.
This week, The Essay marks the centenary of William Golding's birth (19th September 1911), with five programmes looking at different aspects of the novelist's work and life.
William Golding is known for novels including Lord of the Flies, The Inheritors and The Spire. He won the Nobel Prize for Literature in 1983, the Booker Prize for Rites of Passage in 1980 and was knighted in 1988. He died in 1993.
Producer: Caroline Hughes
GOLDING REMEMBERED is a WHISTLEDOWN Production for BBC Radio 3.
Last on