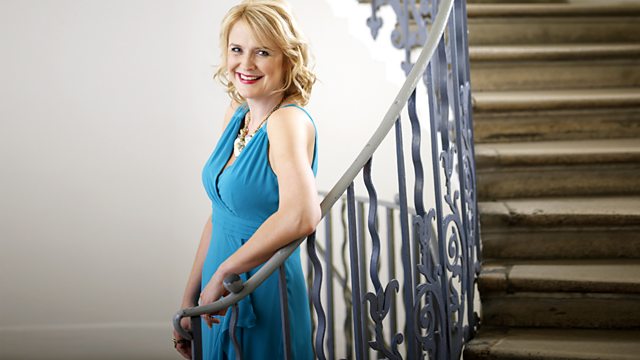 Wednesday - Sarah Walker
Sarah Walker shares great music and performances, with the Essential CD of the Week, Artist of the Week, and guest, Rachel de Thame selects her essential pieces of classical music.
9am
A selection of must-hear music including the Essential CD of the Week: A Purcell Songbook, Emma Kirkby
9.30am
A daily brainteaser and performances by the Artist of the Week, Ivan Fischer: Bartok (Hungarian Sketches), Rachmaninov (Vocalise Op.34 No.14), Sarasate (Carmen Fantasy Op.25). Also in this hour, Haydn's Piano Sonata No.23 in F performed by Marc-Andre Hamelin.
10.30am
The Essential Classics guest is gardening expert Rachel de Thame. Today she introduces a favourite piece of film music and the piece she would choose to conduct if she were given an orchestra.
11.00
Sarah's Essential Choice
Mozart
Violin Concerto No.5 'Turkish'
Shlomo Mintz (violin)
English Chamber Orchestra.
Last on