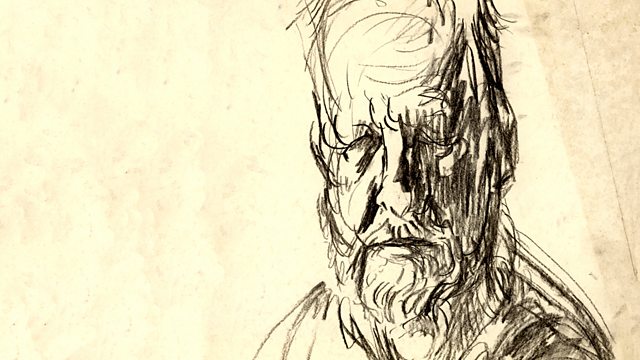 William Golding's biographer John Carey examines the famous novelists complex and changeable relationship with religion and the way this was reflected in his novels.
Golding was brought up in an atheistic household, but his Second World War experiences made him devoutly religious. His stance on religion fluctuated throughout his life - at one point he believed in Gaia the Earth goddess. It was Golding who suggested the name Gaia to his friend James Lovelock, for Lovelock's hypothesis on the Earth.
In writing the biography, John Carey was granted unique access to letters, journals and unpublished works - material which has never before been made public. Here he sketches a revelatory portrait of a man with many sides: war hero, schoolteacher, family man.
In this series, the Essay marks the centenary of William Golding's birth (19th September 1911), with five programmes looking at different aspects of the novelist's work and life.
William Golding is known for novels including Lord of the Flies, The Inheritors and The Spire. He won the Nobel Prize for Literature in 1983, the Booker Prize for Rites of Passage in 1980 and was knighted in 1988. He died in 1993.
Producer: Caroline Hughes
GOLDING REMEMBERED is a WHISTLEDOWN Production for BBC Radio 3.
Last on