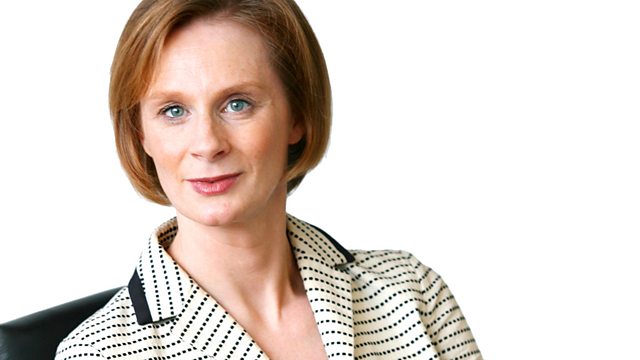 The Passenger, David Adjaye
The verdict on director David Pountney's latest opera for ENO, the Polish composer Mieczysław Weinberg's The Passenger. A harrowing tale of life in Auschwitz, the opera was banned in the USSR, and only received its stage premiere last year.
As a new report from Unicef highlights the cycle of 'compulsive consumption' many modern parents find themselves trapped in, and Europe's biggest urban shopping mall opens in East London, Anne McElvoy and guests debate whether we are entering a new post-materialist era. Has the digital age fazed out the primacy of things or added to the plethora of 'stuff' we feel compelled to have?
Plus, leading architect David Adjaye talks to Anne about his ambitious new project: a seven volume survey of Africa's architecture, which has taken a decade of travelling to over fifty major African cities to compile.
And as the satirical magazine Private Eye turns fifty, Anne gets a behind the scenes look at the publication's headquarters in London's Soho, and talks to reporter Adam Macqueen about fifty years of libel, scoops, feuds and jokes.
Last on