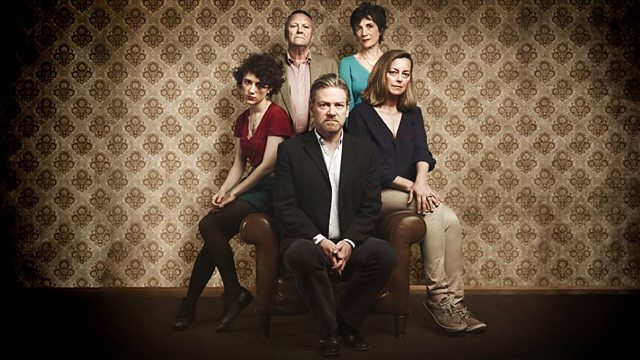 Life and Fate: Novikov's Story
By Vasily Grossman
November, 1942. Novikov, a tank commander, prepares his troops for Operation Uranus, the campaign which is to be the turning point in the Battle of Stalingrad. On his way to the front, he visits Zhenya, his lover, in Kuibyshev. He dreams of marrying her but she is still torn between him and Krymov. She tells an anecdote about Krymov and Trotsky, a slip of the tongue that leads to betrayal.
Dramatised for radio by Mike Walker
Pyotr Pavlovich Novikov ..... Don Gilet
Getmanov ..... Philip Jackson
Nyeudobnov ..... Peter Wight
Zhenya Shaposhnikova ..... Raquel Cassidy
Nicky ..... Simon Bubb
Vershkov ..... Stuart Mcloughlin
Galina Terentyevna ..... Jane Whittenshaw
Mashuk ..... Peter Polycarpou
Zhakharov ..... Sean Baker
With Jonathan Forbes, James Lailey, Daniel Rabin and Alun Raglan
Original music by John Hardy with Rob Whitehead
Directed by Alison Hindell and Jonquil Panting.
Produced by Alison Hindell.
Kenneth Branagh and David Tennant star in this eight hour dramatisation of Life and Fate, an epic saga that fills every drama strand on Radio 4 this week.
Set against the ferocious Battle of Stalingrad, this huge novel charts the fate of both a nation and a family in the turmoil of war and is increasingly hailed as the most important Russian novel of the 20th century. Its comparison of Stalinism with Nazism was considered by Soviet authorities to be so dangerous that the manuscript itself was arrested. Grossman died in 1964, never knowing that his book would be smuggled to the West and eventually published in 1980.
Last on