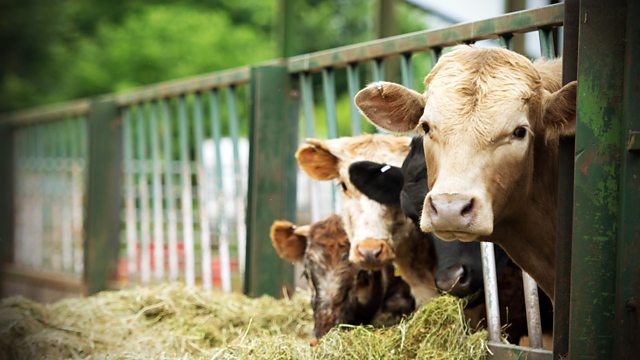 21/09/2011
Brenda's impressed by Tom's new logo design. He's not looking forward to showing it to Pat and Tony, as the title will no longer include Bridge Farm. They agree that Tom would need to do something special to attract buyers if he were to have a launch event for the new brand.
After her job interview, Clarrie's persuaded by Jennifer to join her for cake. Jennifer admits the house feels empty, with Ruairi at boarding school and Brian busy with projects. Jennifer suggests Clarrie volunteers to help Jill with catering for the harvest supper. It's unpaid, but Clarrie's expertise would be valued.
Shula's training Freddie at The Stables, where he's making great progress and cites some words of his father's as motivation. Freddie mentions his friend Lachlan, whose brother Sam is autistic. Shula suggests Freddie invites Lachlan to Lower Loxley. Freddie says that though his friend would not take to hunting, he'll want to know all about it on Monday.
Tom and Jazzer show Brenda Tom's new marketing idea. It involves football-playing pigs, which they hope to video and put on the internet. Tom feels it would be crazy not to try and push the brand in a new way.
Last on