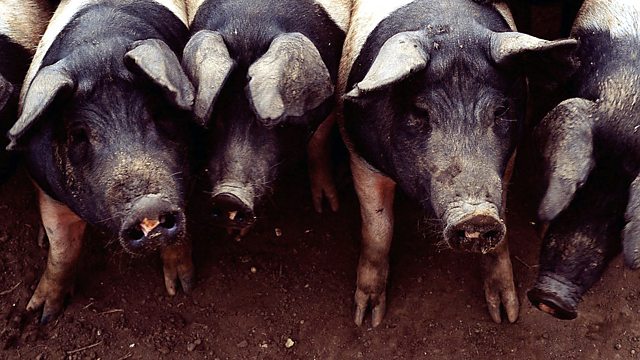 22/09/2011
How consumer power can boost the British food industry. Charlotte Smith visits chef Richard Corrigan who says shoppers hold the key to supporting British farmers. At the chef's London restaurant, Bentley's, he says that British Food Fortnight is an ideal time for restaurant-goers and shoppers to be more pro-active in demanding more British food. Richard explains that chefs Jamie Oliver and Hugh Fearnley-Whittingstall have shown how people can support regional food, but that the public still underestimate their influence.
And Farming Today hears claims that sugar prices could increase if EU laws are changed. The National Farmers' Union warn that if sugar quotas are reviewed, the full force of the global market will raise prices and damage the UK industry.
And following some of the most extreme weather in decades, farmers in Scotland are struggling with a late and damp harvest, while some English farmers can't get their potatoes out of the baked earth.
Presented by Charlotte Smith. Produced by Clare Freeman.
Last on
Robert Burns - Up in the Morning Early (read by Bill Paterson)