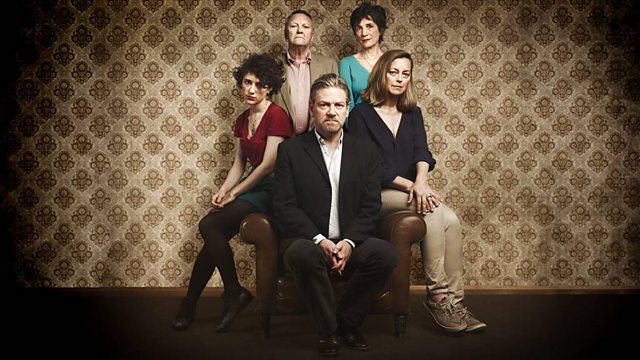 Krymov and Zhenya - Lovers Once
Life and Fate: Krymov and Zhenya - Lovers Once
by Vasily Grossman
October 1942. Evacuated from Moscow to Kuibyshev before the invading German army, the beautiful Yevgenia (Zhenya), Lyuda's sister, is alone. While she tackles Soviet bureaucracy for the residence permit she needs for food, her ex-husband, the Commissar Nikolai Krymov, is posted into the heart of the battle for Stalingrad, hundreds of miles away.
Dramatised for radio by Jonathan Myerson
Nikolai Krymov ..... David Tennant
Zhenya Shaposhnikova ..... Raquel Cassidy
Jenni ..... Eleanor Bron
General Rodimtsev ..... Bruce Alexander
Major Byerozkin ..... Sam Dale
District Inspector Grishin ..... Peter Polycarpou
Limonov .... Adrian Scarborough
Seryozha Shaposhnikov ..... Freddie Fox
With Elaine Claxton, James Lailey, Gerard McDermott, Simon Bubb, Alun Raglan, Jonathan Forbes, Carl Prekopp, and Katie Angelou.
Original music by John Hardy with Rob Whitehead
Directed by Jonquil Panting
Produced by Alison Hindell
Kenneth Branagh and David Tennant star in this eight hour dramatisation of Life and Fate that fills every drama strand on Radio 4 this week.
Set against the ferocious Battle of Stalingrad, this huge novel charts the fate of both a nation and a family in the turmoil of war and is increasingly hailed as the most important Russian novel of the 20th century. Its comparison of Stalinism with Nazism was considered by Soviet authorities to be so dangerous that the manuscript itself was arrested. Grossman died in 1964, never knowing that his book would be smuggled to the West and eventually published in 1980.
Last on
More episodes
Previous
You are at the first episode