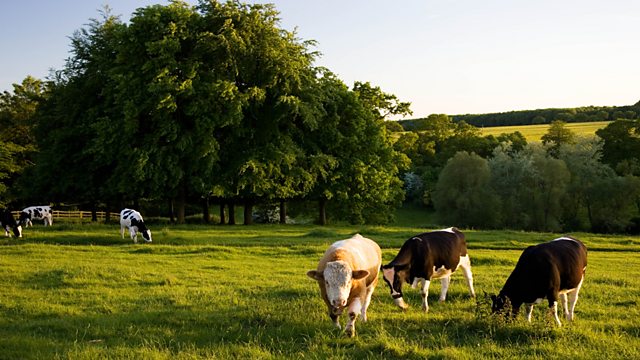 19/09/2011
Charlotte Smith visits the biggest wholesale market, New Spitalfields in London where traders are crying out for more British produce. She speaks to Lincolnshire Grower Charlotte Bratley about her cabbages and caterer Peter Thomas says tomatoes, cucumbers and peppers are some of the fruit and veg most in demand. British growers could be missing an opportunity.
The first GM wheat trials in the UK since the 1990's have been given the go-ahead. The government has approved a trial of genetically modified wheat at Rothamsted Research in Hertfordshire. Charlotte listens back on her visit to the centre earlier this year, where Professor Huw Jones explained what the field will gain if successful.
Some areas of the country are still in drought. Jamie Hannaford, Head of National River Flow at the Centre for Ecology and Hydrology explains which areas are being affected and what the solution is.
This week Farming Today is looking at the British sugar industry - sugar made from the root vegetable beet. Sugar grown in the UK is worth £800 million a year to the economy through farming, processing and selling it and its by-products. Bill Meredith, Head of Agriculture at the University of Lincoln explains why Europe started growing sugar beet in the first place.
Presented by Charlotte Smith. Produced by Clare Freeman.
Last on