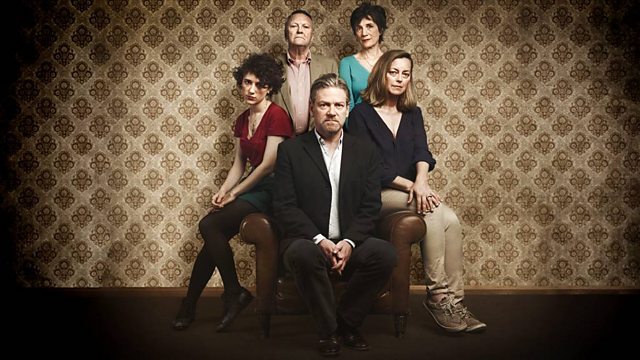 Life and Fate: Viktor and Lyuda
By Vasily Grossman
Viktor, a nuclear physicist, is evacuated with his family from Moscow eastwards to Kazan. It's October 1942 and the Russians are defending Stalingrad from the ferocious attack of the Germans. Viktor has a revelatory breakthrough in his research but his wife Lyuda learns of the death of her son and her grief drives a wedge between the couple: Viktor is drawn to the kindness of Marya, the wife of his close colleague.
Dramatised for radio by Mike Walker.
Viktor Shtrum.....Kenneth Branagh
Lyuda Shaposhnikova.....Greta Scacchi
Nadya.....Ellie Kendrick
Alexandra .....Ann Mitchell
Pyotr Sokolov.....Nigel Anthony
Marya Sokolova.....Harriet Walter
Akhmet Karimov.....Stephen Greif
Leonid Madyarov.....Ralph Ineson
Sister.....Elaine Claxton
Anna Stepanovna....Alex Tregear
Soldiers.....Gerard McDermott, Jonathan Forbes, Henry Devas
Original music by John Hardy with Rob Whitehead
Musicians: Oliver Wilson-Dickson, Tom Jackson, Stacey Blythe and Max Pownall
Translated by Robert Chandler
Directed and Produced by Alison Hindell
Kenneth Branagh and David Tennant star in this eight hour dramatisation of Life and Fate, an epic saga that fills every drama strand on Radio 4 this week. Set against the ferocious Battle of Stalingrad, this huge novel charts the fate of both a nation and a family in the turmoil of war and is increasingly seen as the most important Russian novel of the 20th century. Its comparison of Stalinism with Nazism was considered by Soviet authorities to be so dangerous that the manuscript itself was arrested. Grossman died in 1964, never knowing that his book would be smuggled to the West and eventually published in 1980.
Last on
More episodes
Previous
You are at the first episode