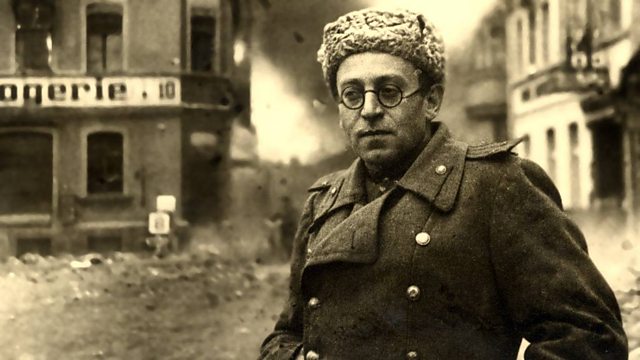 The Life and Fate of Vasily Grossman
Jim Riordan crosses the former Soviet Union to explore the life and fate of Soviet writer Vasily Grossman, author of Life and Fate. Grossman was both a heroic war journalist and post war heretic feared by the state.
In 1961 the K.G.B. came not to arrest writer Vasily Grossman but his masterwork, Life & Fate. Its direct comparison of Nazism and Stalinism, set against the terrible battle of Stalingrad, so alarmed the Soviet authorities that they compared it to the threat of Western nuclear weapons, telling him it would not be published
for 200 years. The novel would finally be smuggled to the West and published long after Grossman's death in 1964.
Jim Riordan goes in search of those who knew Grossman in the war ravaged city of Stalingrad (present day Volgograd), reads Grossman's celebrated war diaries in the Moscow archives and hears from those who smuggled his masterpiece Life and Fate abroad. There it began a new life in the West where it has become increasingly viewed as one of the most significant works of the 20th Century. Reader Ken Cranham.
Producer: Mark Burman.
Last on