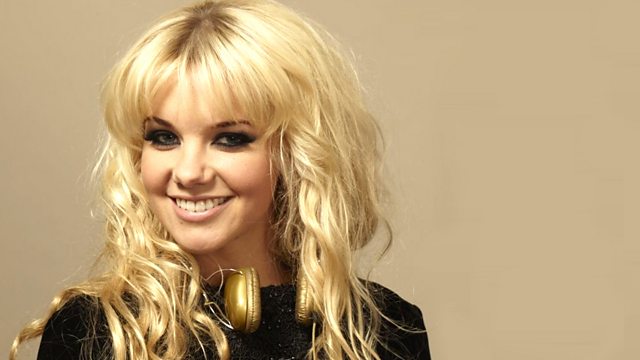 Sam Hall Smells Of Wee
Who's fast enough to get the 1st Text of the Day? Big Jay it's YOU! A limited edition First Text of the Day Certificate is on its way to you now, congratulations sir.
Sam's Fruity Music Machine is coined up and ready to roll out a winning tune. Hit those buttons!
A Beach + A London Map + A Chipmunk = Sneakbo – The Wave
Autumn is here. It's freezing outside today and we're all lusting after hot food even at 4am on a Wednesday morning! On your winter warmer menu it's a jacket potato with various fillings:
Sam in Wetherby - Marmite, covered in cheese. Awesome
Cottage cheese filling in a baked spud!! Surprisingly amazing
I love tuna, beans and coleslaw yummy Tom in Barnstaple
Grant the trucker - Strong cheddar cheese and apple sauce. Sounds rank but it's delicious
Sam's been off on a fancy photo shoot for a weekend newspaper but soon discovers it not all glamorous when she's asked to roll around in the autumn leaves by the photographer. Not wanting to seem difficult she gets on the floor as instructed. She didn't complain once about the cigarette butts and the wee smells she experienced!
We Shake It Out with the national communal aerobics wake up call – today's tune will get you out of bed with a bang. AC/DC – All Night Long