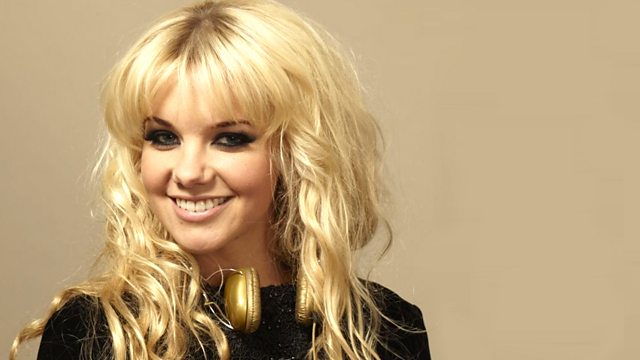 Sam Hall Starts The Healthy Breakfast Club
September 20th 2011
Tim the Trucker had the fastest fingers in the UK today and his reward is a defaced First Text of the Day certificate!
Sam is disgusted when she discovers Dev's Dirty Breakfast stash! She decides that this time of day deserves a healthier option. Soy yoghurt, organic muesli and green tea is on her menu. What are you having?
Tomatoes, garlic chilli and mushrooms on toast for me this morning yum
Charlie on the M5 is having peppermint tea with a bacon n egg sandwich
I think you're going to be hungry later Glen - I had 2 grapes for breakfast
A bag of crisps, picnic bar and a bottle of fresh orange juice! That's not healthy!
Fruity Music – What will Sam's Music Machine deliver today?
Bear + Chocolate Chip + Angel = Joe Goddard – Gabriel
Pets wearing clothes. Is it ok to dress your dog? Discuss. You said:
Carly in Essex's Jack Russle Ozzy sits by the cupboard where his jumper is & begs for me 2 put it on him coz he gets cold.
Yes says Steve the Welder. I got a little hoody for my ferret... And it says 'i'd kick your dogs ass' on the back...
It's a no from Tom – his husky would go mental!
Postie Jodie is very clear on the matter - Anyone dressing the dog needs a slap.
Shake It Out – National Communal Aerobics. Your wake up dance today is De'Lacy – Hideaway. That'll get you out of bed!