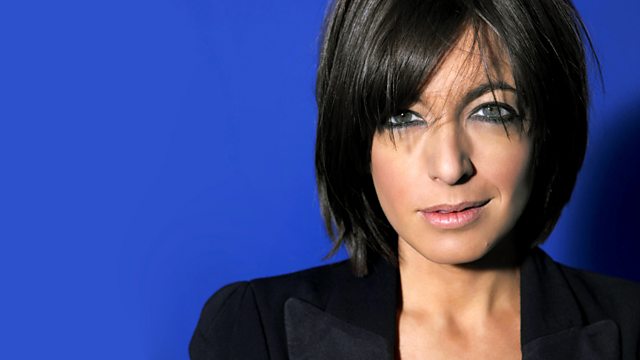 Penny meets actresses Tamsin Greig and Doon Mackichan
Penny Smith meets actresses Tamsin Greig and Doon Mackichan who are starring in Jumpy at London's Royal Court Theatre. The play centres on Hilary - a mother, a wife, and fifty, who once protested at Greenham. Now her protests tend to focus on persuading her teenage daughter to go out fully clothed. Tamsin plays Hilary and Doon plays Frances, Hilary's best friend.
Sculptress Eleanor Cardozo, renowned for the finesse and precision of her bronze figurative sculpture, talks to Penny about her craft. Eleanor's work can be found in private collections throughout the world. Classically trained in sculpture and portraiture in London and Florence, her pieces adorn the walls and halls of politicians, celebrities, corporate directors, military academies and the aristocracy throughout Europe and Asia.
Dancer turned author Deborah Bull discusses her book The Everyday Dancer. Deborah is an Ex-Principal Dancer at the Royal Ballet and she is now Creative Director of the Royal Opera House. The book is about the realities of a career in dance. Part memoir, it opens with a dancer's first steps onto the stage at a very young age and ends with the final curtain call and retirement.
Plus Peter Bradshaw reviews this week's film releases, and ahead of World Poetry Day next Thursday, our book critic Claire Armitstead reviews poetry anthologies.
Last on