Add music you love and enjoy it with
Pause For Thought

From Sarah Joseph, Editor of a Muslim lifestyle magazine:

"Sunday would have been my Grandmother's 102nd birthday. She passed away a few weeks after she turned 100, having lived the most extraordinary life. Though Nana is gone physically there is not a day that goes by that she is not in my life.

She was the quintessential English woman. I can still remember being on the frozen Swiss Alps with her, when she pulled from her handbag her Royal Albert tea cup with accompanying saucer. The tea set went with us on of our 2000 mile European road trip.

But it's more than memories that remind me of her.

I live with her "Nanarisms" – her words of wisdom that issued from her lips - and which I draw from on a daily basis.

"Everything in moderation" – she would tell us when enjoying a slice of cake, or when we were working too hard.

"Idle hands do the devil's work" – when we weren't working hard enough.

"There but for the grace of God go I" was a favorite, and would always be repeated when she would take me to school, as we would pass this old lady. The woman was homeless, but looked like the archetypal old crone, just like the wicked queen in Snow White. Dressed all in black she scared me half to death, but my grandmother would say "There but for the grace of God go I" or "walk a mile in her shoes". I didn't want to walk even an inch in her shoes, which were covered in newspaper. Although, aged five, I didn't completely understand Nana, I knew that she meant that I had to have gratitude for everything I had, and not to judge others.

Yet the Nanarism which stays with me most is "What's for you will not go pass you". It was always expressed when difficulty was faced. It did not make me fatalistic, but I learnt that in the great scheme of things there is always a greater plan.

I'm just grateful that my plan included being brought up by this wonderful woman."
BBC Playlister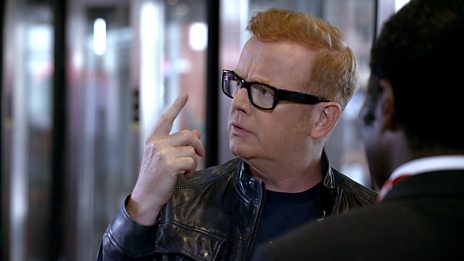 Chris has a song stuck in his head - but what is it? That's why he needs BBC Playlister!
500 WORDS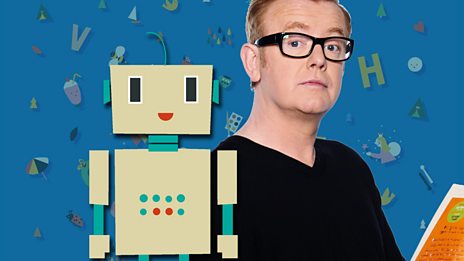 Featuring celebrity videos and top writing tips!
Free download
Catch up with the latest Breakfast fun with Chris Evans. Hear the best stories and the biggest…