Add music you love and enjoy it with
18 Soul Classics (Various Artists), Pickwick, 6

Good For The Soul, Island, 1

Elton John

Sad Songs (Say So Much)

Elton John Greatest Hits 1970-2002, Mercury

Junior Walker

and

The All-Stars

Road Runner

Dancing In The Street (Various Artis, Universal Music Tv

Steve Miller Band Greatest Hits 1974-, Mercury

Brenda Lee - The EP Collection, See For Miles

George Michael - Ladies & Gentlemen, Epic, 8

Lady Gaga

You & I (Mark Taylor Remix)

(CD Single), Streamline Records, 2

Aretha Franklin - Queen Of Soul, Atlantic

Ashes & Fire, Columbia, 1

Bad And Lowdown World Of The Kane Gan, Kitchenware

Incognito

Don't You Worry 'bout A Thing

(CD Single), Talkin' Loud

The Ultimate Sound Of Philadelphia, Columbia

Brad Paisley & Carrie Underwood

Remind Me

This Is Country Music, Sony Music, 1

Dancing In The Street (Various Artis, Universal Music Tv

Heartbeat - Forever Yours, Sony

The Best Summer Ever (Various Artist, Virgin

(CD Single), Powdered Sugar Productions, 1

Heart

All I Wanna Do Is Make Love To You

Absolute Gold (Various Artists), Capitol

Shades Of Soul (Various Artists), Global Television

(CD Single), Sour Mash Records, 1

Time To Move On, Carrack UK, 1

(CD Single), Starfish Records, 1

Barry White - The Collection, Mercury

It's Cool (Various Artists), Parlophone

The Ivor Novello Winners, EMI

It's A Sixties Party (Various Artist, Sony Music TV
Pause For Thought

From Rev Ruth Scott, an Anglican vicar in Richmond:

"Richard, take a look at this, it looks to me like gobbledy-gook – it's a snippet of symbols in a mathematical equation that runs on for pages and pages. It comes from a three-volume work by Alfred North Whitehead and Bertrand Russell, both mathematicians and philosophers. Have you any idea what the equation proves? It's 1+1=2! Madness, you might say, how can anyone question that 1+1=2? Russell and Whitehead might have gone to the extreme, but there are all kinds of good reasons for checking out our assumptions, even the ones that seem obvious. Last week we heard how scientists had found in experiments that particles called neutrinos seemed to travel faster than light. If this is really true it turns our understanding of the world upside down. Scientists will now go through the data with a fine tooth comb, repeating the experiments, perhaps trying new ones, and taking very little for granted so they don't miss any potential error. On the other hand, if we had to check out every assumption we make about ourselves, other people and every day life we'd spend so much time analysing that we'd never get anything done. Assumptions are necessary short-cuts in our mental processes. The downside is that because we pick up many of them unconsciously when we're children and can't determine their validity, some can blind us to who we and others really are, and what life has to offer. The gospels tell stories of Jesus restoring sight to those who are blind. The purpose is to teach us that, at its best, faith is about opening our eyes to wider reality. When we let go of old assumptions that limit our lives, it's like scales dropping from our eyes. We talk of 'light dawning'. Richard, whether that's light that moves faster than neutrinos or not, the scientists have yet to confirm or deny!"
500 WORDS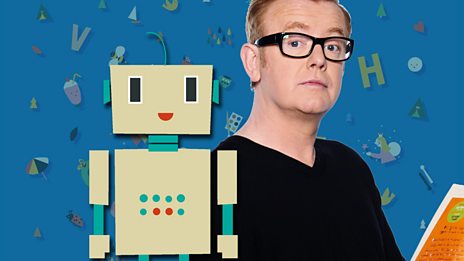 Featuring celebrity videos and top writing tips!
Free download
Catch up with the latest Breakfast fun with Chris Evans. Hear the best stories and the biggest…