Add music you love and enjoy it with
Public Displays of Affection

Is it ever okay to pucker up, or worse, in public? Are we more likely these days to indulge in excessive Public Displays of Affection - or PDA? Well, the blame perhaps lies with the celebs who're constantly ready to supply us with proof of their strong relationships by canoodling for the cameras, but should the rest of us exercise a little bit more old fashioned self- control? And is it worse if you're "a certain age", and should probably know better. Jenni is joined by Dr Paul Taylor, Senior Lecturer in Communications Theory at Leeds University, and local Yorkshire radio and tv broadcaster, Georgey Spanswick.

School Skirts Ban

A Yorkshire school concerned about rising hemlines has decided to ban girls from wearing skirts. Guiseley School in Leeds is among a growing number of schools which have removed skirts from their approved uniform list to stop students coming to lessons in "inappropriate attire". The changes have been brought in after concerns skirts were becoming too short as fashionable pupils responded to peer pressure and copied one another. But what do the students think of the new trousers only rule? Two Year 11 girls join Jenni to put forward their arguments, for and against, the ban.

Lydia Besong

In 2006 a couple from Cameroon in East Africa, Lydia Besong and her husband, Bernard Batey, came to this country claiming asylum. Since they've been here, Lydia Besong has developed a reputation as a playwright. She's the author of "How I Became an Asylum Seeker". She has support from a number of other writers, journalists, actors and the writer's charity, English Pen. But their appeal for asylum has been turned down by the UK Border Agency and Lydia's husband Bernard was arrested during a dawn raid on their home and taken to a removal centre near Heathrow. To discuss the issues Jenni is joined by the actor Juliet Stevenson.

HelleThorning-Schmidt: Denmark's first woman PM

Helle Thorning-Schmidt, the leader of the Danish Social Democrat Party, is set to become the first female Danish Prime Minister today. Her centre-left coalition won a narrow victory ending a decade in opposition. Helle Thorning-Schmidt, who is also the daughter-in-law of former Labour Party leader Neil Kinnock campaigned on a platform of tax rises and increased public spending. Jenni is joined by Bo Lidegaard, Editor in Chief of Politiken, Denmark's biggest selling daily newspaper.
Woman's Hour Power List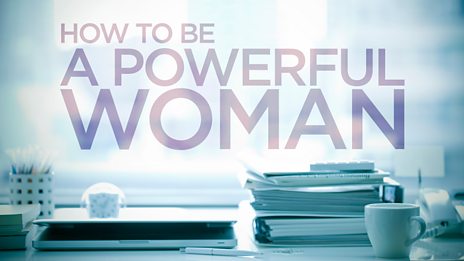 Superstars, polititians, CEOs & entrepreneurs grace the inaugural Woman's Hour Power List
Free downloads
Discover cooking techniques and tips to help you perfect your cooking know-how. Jenni Murray and…

Which women have the biggest impact on Britain's economy, society, politics and culture today?…

Woman's Hour brings you the big celebrity names and leading women in the news, with subjects ranging…