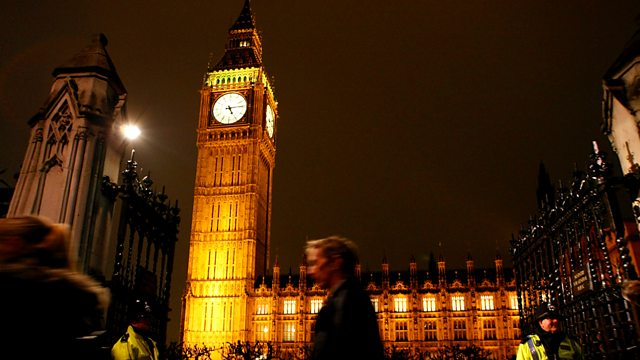 15/09/2011
The Transport Secretary, Philip Hammond, comes under fire in the Commons for saying that the railways have become a "rich man's toy".
Ministers refuse to say if the UK plans to back a Palestinian bid for membership of the United Nations.
A police chief admits to a committee of MPs that his officers felt they'd "failed" during the August riots in England.
And peers express alarm at the plan to evict the families of council tenants convicted of taking part in those disturbances.
Sean Curran and team report on today's events in Parliament.
Last on