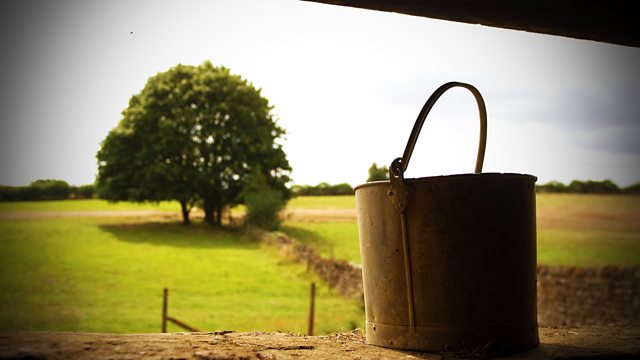 14/09/2011
Clarrie's still not come home. Joe and Eddie have notified the police but there's no news. Ed suggests she might have gone to the cider club to be on her own. Eddie agrees, so he and Ed go to check, while Joe stays by the phone.
Brian and Debbie visit Debbie's dairy farmer friend to observe his system. Brian's impressed, and asks Debbie to produce a fully costed proposal for him to put to the board. He doesn't think they should say anything to Adam at this stage though.
Vicky turns up again. When Eddie and Ed arrive back, without Clarrie, Vicky tells them what she said in the shop.
Eddie realises it's Rosie's birthday today and suggests that Clarrie may have travelled to see her in Yarmouth. He tries ringing Rosie but her phone goes to voicemail.
Ed and Eddie continue to look everywhere for Clarrie, and Will joins in the search. Eddie gets all emotional. Eventually, Clarrie rings Eddie and tells him she is at Rosie's. She's sorry for causing so much trouble but Eddie tells her to just stay put. He's coming over to fetch her, right now.
Last on