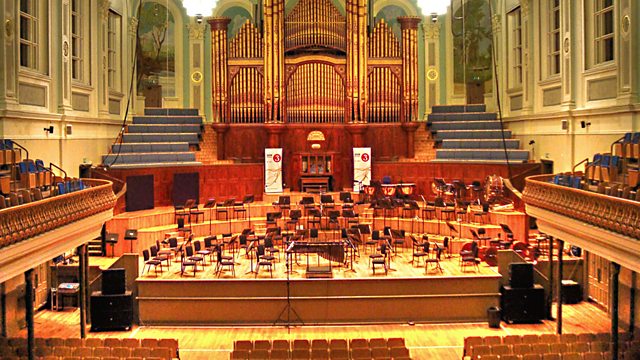 Haydn: Orlando Paladino
EDINBURGH INTERNATIONAL FESTIVAL 2011
Haydn's opera performed here in concert takes us into an exotic and magical world including a cast of both historical and mythical figures including the King of Barbary, the Queen of Cathay and the great warrior of mediaeval France, the Paladin to Charlemagne himself. Conductor Rene Jacobs makes his debut at the Edinburgh Festival with a cast of leading interpreters of the classical repertoire alongside the Freiburg Baroque Orchestra. Recorded at the Usher Hall, 25 August 2011.
Haydn: Orlando Paladino
Orlando ..... Stéphane Degout (baritone)
Angelica ..... Sine Bundgaard (soprano)
Medoro ..... Magnus Staveland (tenor)
Rodomonte ..... Pietro Spagnoli (baritone)
Eurilla ..... Sunhae Im (soprano)
Pasquale ..... Victor Torres (baritone)
Alcina ..... Alexandrina Pendatchanska (soprano)
Licone / Caronte ..... Arttu Kataja (baritone)
Freiburg Baroque Orchestra
Rene Jacobs (conductor).
Last on