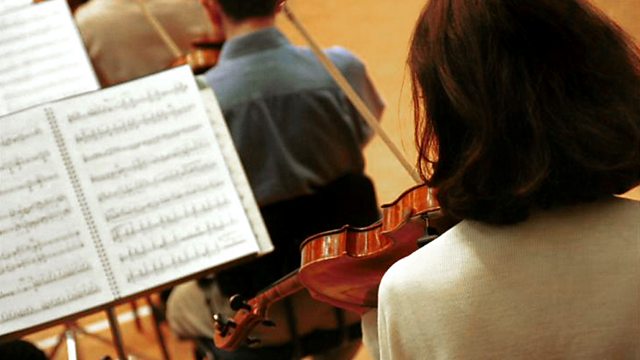 A lively concert opener from Tarik O'Regan launches today's programme in our continuing BBC Symphony Orchestra focus on Afternoon on 3 this week. To end there's a fascinating chamber orchestra version of a Mahler symphony, and in between there's music connected with some of Mahler's greatest fans, Alban Berg and Benjamin Britten. Stunning soprano Claire Booth sings Berg's concert suite from his opera Wozzeck, and Andrew Litton conducts William Walton's tribute to his colleague Britten.
c. 14:30
Tarik O'Regan: Raï (World premiere of new version)
BBC Symphony Orchestra
Pascal Rophe (conductor)
c. 14:50
Berg: 3 Fragments from Wozzeck
Claire Booth (soprano)
BBC Symphony Orchestra
Oliver Knussen (conductor)
c. 15:15
Walton: Improvisation on an impromptu of Benjamin Britten
BBC Symphony Orchestra
Andrew Litton (conductor)
c. 15:30
Mahler: Symphony No. 4 (chamber version)
Sarah-Jane Brandon (soprano)
BBC Symphony Orchestra
Lawrence Renes (conductor).
Last on