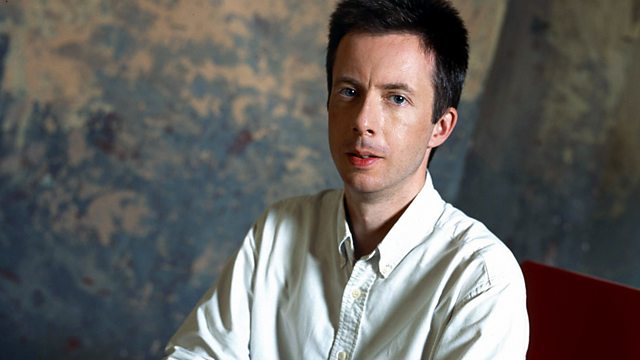 13/09/2011
A Korean Premiere of Britten's Young Apollo as well as music by Arvo Part, and Schubert's Octet, from a festival last summer held in South Korea. Presented by John Shea.
00:31 AM
Part, Arvo [b.1935]
Fratres (version for violn, Strings and percussion)
Sejong Soloists; Clara-Jumi Kang (violin) , Jung-Ho Park (director)
00:42 AM
Britten, Benjamin [1913-1976]
Young Apollo (Op.16)
Sejong Soloists; Adam Neiman (piano), Jung-Ho Park (director)
00:51 AM
Part, Arvo [b.1935]
Cantus in memoriam Benjamin Britten
Sejong Soloists; Jung-Ho Park (director)
00:59 AM
Schubert, Franz [1797-1828]
Octet in F (D.803)
Members of Sejong Soloists
1:51 AM
Poulenc, Francis (1899-1963)
Sinfonietta for orchestra
CBC Vancouver Orchestra, Mario Bernardi (conductor)
2:20 AM
Ziani, Pietro Andrea (c.1616-1684)
Sonata XI in G minor for 2 violins & 2 violas
Musica Antiqua Köln, Reinhard Goebel (conductor)
2:31 AM
Wirén, Dag (1905-1986)
Marcia - from Serenade for Strings (Op.11)
CBC Vancouver Orchestra, Mario Bernardi (conductor)
2:36 AM
Prokofiev, Sergey (1891-1953)
Piano Sonata No.7 in B flat major (Op.83)
Shura Cherkassky (piano)
2:55 AM
Bach, Johann Michael (1648-1694)
Halt, was du hast
Cantus Cölln Konrad Junghänel (director)
3:00 AM
Debussy, Claude (1862-1918), orch. Henri Bϋsser
Printemps
Slovak Radio Symphony Orchestra in Bratislava, Ludovít Rajter (conductor)
3:17 AM
Lawes, William (1602-1645); Lawes, Henry (1596-1662); Anon (17th century) arr. Memelsdorff/Staier
William Lawes: Why so pale?
Henry Lawes: Bid me but live (Loves votary)
Anon: 2 Tunes to John Playford's Dancing Master (Tune upon a jig; Kemp's jig)
Pedro Memelsdorff (recorder), Andreas Staier (harpsichord)
3:28 AM
Wikander, David (1884-1955)
Våren är ung och mild
Swedish Radio Choir, Gustav Sjökvist (conductor)
3:31 AM
Paganini, Nicolo (1782-1840)
Sonata 'La Primavera'
Viktor Pikajzen (violin), Evgenia Sejdelj (piano)
3:46 AM
Lajtha, László (1892-1963)
Symphony No.4 (Op.52), 'Spring'
Hungarian State Orchestra, János Ferencsik (conductor)
4:11 AM
Scarlatti, Domenico (1685-1757)
Sonata in D minor (Kk.9) 'Pastorale'; Sonata in B minor (Kk.27); Sonata in A major (Kk.322)
Arturo Benedetti Michelangeli (piano)
4:19 AM
Strauss, Johann jr. (1825-1899) arranged by Berg, Alban (1885-1935)
Wine, Woman and Song
Canadian Chamber Ensemble, Raffi Armenian (conductor)
4:31 AM
Halvorsen, Johan (1864-1935)
Norwegian Rhapsody No.1 in A minor
Oslo Philharmonic Orchestra, Ole Kristian Ruud (conductor)
4:43 AM
Saint-Saëns, Camille (1835-1921)
Allegro appassionato in C sharp minor (Op.70)
Stefan Lindgren (piano)
4:50 AM
Rore, Cipriano de (c1515-1565)
Mentre, lumi maggior'
The Consort of Musicke, Anthony Rooley (director)
4:55 AM
Mozart, Wolfgang Amadeus (1756-1791)
Adagio & Fugue in C minor, K.546
Risør Festival Strings
5:02 AM
Moniuszko, Stanislaw (1819-1872)
Lza (song)
Urszula Kryger (mezzo-soprano), Katarzyna Jankowska (piano)
5:07 AM
Vivaldi, Antonio (1678-1741)
Concerto in D major (RV.208), 'Grosso mogul'
Elizabeth Wallfisch (baroque violin), Australian Brandenburg Orchestra, Paul Dyer (director)
5:22 AM
Chopin, Frédéric (1810-1849)
Scherzo no.4 in E major (Op.54)
Ronald Brautigam (fortepiano)
5:32 AM
Gregorc, Janez (b. 1934)
Sans respirer, sans soupir
The Slovene Brass Quintet
5:39 AM
Haydn, (Franz) Joseph (1732-1809)
Symphony No.96 in D major, 'The Miracle'
Hungarian National Symphony Orchestra, Carlo Zecchi
6:03 AM
Vásquez, [Vázquez] Juan (c.1500-c.1560) and Encina, Juan del [1468-c.1529]
Vos me matastes; De los alamos vengo, madre ; Oy comamos y bebamos
Trio Montparnasse
6:08 AM
Beethoven, Ludwig van (1770-1827)
Violin Sonata No.2 in A major (Op.12 No.2)
Mats Zetterqvist (violin), Mats Widlund (piano)
6:24 AM
Weelkes, Thomas (1576-1623)
Thule, the period of cosmographie - for 6 voices
BBC Singers, Bo Holten (director).
Last on