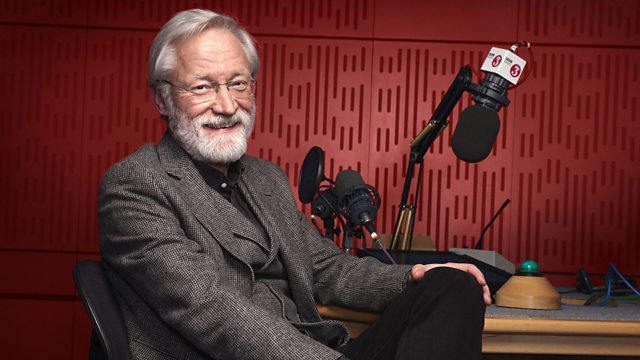 Grechaninov Studies Music in Secret
Grechaninov composed over one thousand works, and his life spanned nearly an entire century, and almost spanned the globe from Russia, travelling to London and Italy, and emigrating to Paris and finally the USA. He was never interested in the avant-garde, and thought that modernists spent too much attention on the concrete materials of music. Whereas, in his own works, he wished to faithfully communicate his inner emotion to both performer and listener, so that when leaving the world he could be satisfied in saying "I have fulfilled my life's task". Some of his songs and sacred works, which are entrenched in the rich heritage of Russian folk song, became very popular, and he was subsequently awarded a pension by the Tsar. This stopped during the Revolutionary period, and at times he and his wife were close to starvation. Grechaninov was however considered something of a revolutionary himself, for daring to question the authority of the Holy Synod in the realms of sacred music. He believed that liturgical music should relate to the texts sung, and not be over embellished, and he actively promoted the use of instruments which the Holy Synod had previously banned. Grechaninov's sacred music lives on today, and the Creed from his second setting of the Liturgy of St. John Chrysostom was performed in the blessing ceremony of Prince Charles and the Duchess of Cornwall.
In the first episode exploring the life and music of Aleksandr Grechaninov, Donald Macleod looks at the composer's early years battling against poverty and his fathers will, in order to study music. Once a piano was eventually installed at his home, it would feature prominently in his own compositions, and in Snowflakes opus 47, Grechaninov performs on the piano himself.
Grechaninov's parents were deeply religious, and he was often taken to the shrines of Saints, even having to bite into the wooden coffin of St Sergius in order to cure toothache. Sacred music would prove to be of significant interest to Grechaninov, including his concerto for choir, Inspire, O Lord.
Through cheating in his school exams, Grechaninov would eventually be allowed to study music, firstly at the Moscow Conservatoire. However, he argued with his teacher Arensky, and left to study under Rimsky-Korsakov at the St Petersburg Conservatoire. Rimsky-Korsakov would not only be best man at Grechaninov's wedding, but would also advocate the performance of a number of his student's works, including the String Quartet opus 2, which won a Belyayev prize.
Last on
More episodes
Previous
You are at the first episode