Add music you love and enjoy it with
Leona Lewis & Avicii

Collide

Syco

JLS

She Makes Me Wanna (feat. Dev)

Epic

Jay Sean

Jay Sean - Down (feat. Lil Wayne)

Cash Money

Mr Hudson

Supernova (feat. Kanye West)

Mercury

Ray Foxx

La Musica (The Trumpeter) (feat. Lovelle)

La Roux

In For The Kill (Skreams Let's Get Ravey Remix)

Polydor
Teen Awards TV Trailer

Do you want to be in our TV trailer for Radio 1's Teen Awards?

The Teen Awards are made by you – so we want you to be in the trailer!

To take part you need to be 18 or under and have access to a computer with a webcam.

We're looking for people who play musical instruments, people who can dance, and people who can simply clap or look vaguely cool!

If you want to be in it please email nickgrimshaw@bbc.co.uk.

Let us know who you are, how old you are, and what you're up for doing.

Unfortunately we won't be able to use everybody but we'll try to get as many people in the trailer as we can.

IMPORTANT: If you're under 16 years old we will need parental approval.

Due to the overwhelming response we won't be able to get back to everyone.
Broadcasts
BBC Radio 1Wed 14 Sep 2011 16:00 BBC Radio 1

Wed 14 Sep 2011 16:00 BBC Radio 1 N. Ireland

Wed 14 Sep 2011 16:00 BBC Radio 1 Scotland
Innuendo Bingo - The Ultimate Gallery
Track of the Day in BBC Playlister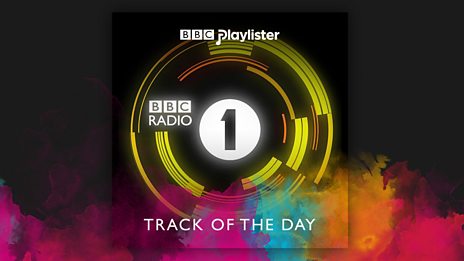 Follow the Track of the Day playlist in Spotify! New music by Katy Perry, Eminem and more
Free download
A daily slice of Scott, with more silly features, crank calls and plenty of attempts to make you…