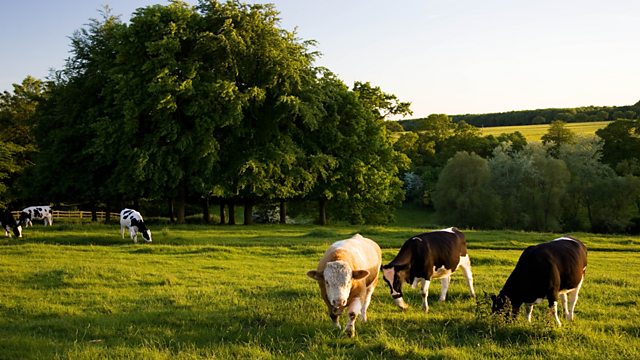 12/09/2011
Despite a forthcoming ban on battery hen cages, industry experts warn UK consumers could be buying illegal eggs without realising. Mark Williams, Chief Executive of the British Egg Information Service says whilst Britain has invested £400million in converting to enhanced welfare cages, some European countries are yet to do so. He estimates nearly a quarter of eggs eaten in the UK will be illegal.
Farming Today is following the life of a Holstein dairy cow through a year of milk production. During reporter Sarah Swadling's second visit to the farm in Gloucestershire, Bradley Cora 289 or cow number three makes the daily trip to her talking milk parlour. Farmer David Cotton and herdsman Steve Crowther discuss the use of antibiotics to prevent mastitis.
Fears that wild boar have been impacting on woodlands across the country are now being quashed. New research shows wild boar appear to have no effect on Britain's bluebells and beetles. Dr Ralph Farmer, part of the Forestry Commission's research agency tells Charlotte he's uncertain if wild boar need to be controlled.
Presented by Charlotte Smith. Produced by Clare Freeman.
Last on