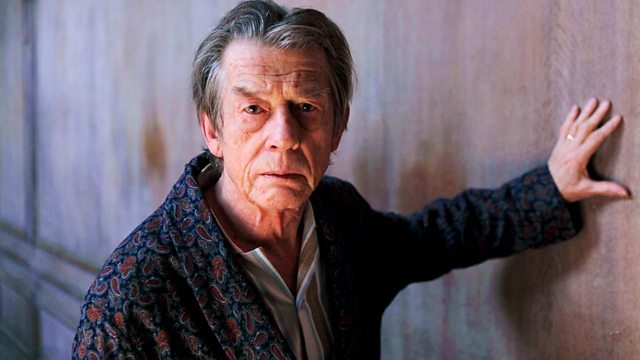 10/09/2011
Clive Anderson and guests with an eclectic mix of conversation, music and comedy.
The combination of Sir Tim Rice, Elton John and Disney was always going to be a winning one. And next week The Lion King, the musical that brought those three together is celebrating its 5000th show in London's West End. Tim will be talking to Clive about this lyrical success and, of course, the multitude of other shows that he has written for such as Jesus Christ Superstar and Evita.
John Hurt is one of Britain's greatest actors and stars in the soon to be released big-screen version of John Le Carré's best selling cold war novel, 'Tinker, Tailor, Soldier, Spy'. Having performed in memorable roles playing Quentin Crisp, The Elephant Man and more recently Mr Ollivander in 'Harry Potter', he has now narrated Nitin Sawhney's latest album.
"The Russell Brand of the kitchen" comes to The Loose Ends studio. Valentine Warner, known for his classic take on food, passion for nature, the seasons and mainly being outdoors will be talking about his new cookbook, 'The Good Table'.
Cycling is the biggest thing to hit personal transport since the horse, or at least Eben Weiss believes so. Riding tandem is Gideon Coe finding out about the highs and lows of bike culture from Eben, the original 'Bike Snob' who's written a book of the same name.
The Mercury, Ivor, Mobo and Olivier nominated songwriter and composer, Nitin Sawhney will be performing two live tracks, 'Sunset' and 'The Devil and Midnight'. Having just composed for the BBC Human Planet series and a new pipe organ piece for his Royal Albert Hall concert in May 2011, Nitin now releases his ninth studio album, 'Last Days of Meaning'.
Producer: Cathie Mahoney.
Last on
Listen to Loose Ends anytime, anywhere.