Professor Kei Hirose

Professor Dan Lathrop

Professor Dan Lathrop has built a 3 metre model of the earth's core which he plans to fill with twelve metric tons of liquid sodium, and then spin at up to eighty-five miles an hour.

Magnetic mysteries of Earth's Core

Earthquakes, explosions and observations of Earth's ever-changing magnetic field are helping scientists open up a new window on the heart of our planet.

Read the full report on BBC News
Credits
Director

Tristan Quinn
Producer

Gaby Hornsby
Series Editor

Aidan Laverty
Featured in...
A collection of Horizon programmes, celebrating 50 years of broadcasting.
Free interactive ebook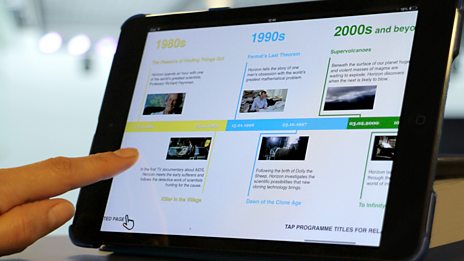 Celebrate 50 years of Horizon with this downloadable interactive ebook for tablets.
Horizon archive collection

Entire episodes chosen to celebrate the show's 50th anniversary, starting from 1964.
About Longitude Prize 2014

The £10 million challenge to solve one of the greatest issues of our time.