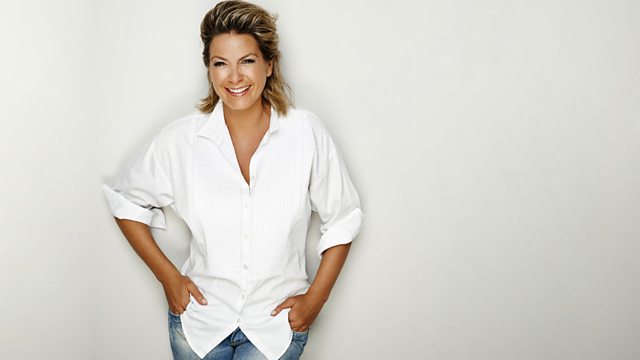 Penny Smith meets playwright Lee Hall
Penny Smith celebrates the 25th anniversary of The Phantom of the Opera with Sierra Boggess who plays Christine, and Laurence Connor who is directing the anniversary concert in London's Royal Albert Hall.
This fully staged production of "Phantom of the Opera at the Albert Hall" will star Ramin Karimloo as 'The Phantom' and Sierra Boggess as Christine. They will be joined by Barry James as 'Monsieur Firmin', Gareth Snook as 'Monsieur André', Liz Robertson as 'Madame Giry' and Wynne Evans as 'Piangi' - together with a cast and orchestra of over 200 and some special guest appearances.
Artistic director of the Soho Theatre in London Steve Marmion and actress Zahra Ahmadi who played Shabnam Masood in EastEnders talk about Fit and Proper People which he directs and she stars in. Set in the world of Championship football; Fit and Proper People takes a hard look at our beautiful game. Transforming the theatre into a football stadium with real turf, floodlights and constant media coverage, playwright Georgia Fitch exposes the backstage dealings that manufacture our national heroes and addresses the topical question of just who is running our social and cultural institutions.
Playwright Lee Hall and cast member Michael Hodgson discuss West End play The Pitmen Painters, about a group of miners from Northumberland who pursued an artistic endeavour in their spare time; painting. The Ashington Group was founded in the 1930s and within a decade had become celebrated in the wider arts world despite none of the members having had formal training. Their remarkable story was turned into a play - The Pitmen Painters - by the creator of Billy Elliott, Lee Hall in 2007. It appeared at the National Theatre and on Broadway and following a regional tour it returns to the West End next month with some of the original cast.
Plus, Nick Duncalf reviews this week's film releases, and Sue Steward has the latest from the world of photography.
Last on