Add music you love and enjoy it with
Pause For Thought

From Baroness Julia Neuberger, Senior Rabbi at the West London Synagogue:

"I went to Mieczyslaw Weinberg's opera, 'The Passenger', this week. Composed back in 1968, it was first performed last year in Austria, and now this year by English National Opera in London. The story is of two women meeting on a ship- so they can't escape each other- one a former concentration camp guard at Auschwitz, the other a former inmate. It's based on a novel by the Polish writer, Zofia Posmysz, present at the first night, who was herself in Auschwitz. The audience sees couples dancing on deck on the upper part of the set, whilst down below, in semi darkness, concentration camp inmates are brutally beaten. The former camp guard had never told her husband of her past, and stands to ruin his career. The woman survivor, walking around the deck heavily veiled, tells us never to forget. Yet who does not forget? The camp guard, who believes- bizarrely- she was kind to the inmates? The survivor, who cannot escape her memories? The composer, whose family perished as he fled into Russia, only to find his works ending up as 'banned music' under Stalin? Or Zofia Posmysz, who told the original story….?

Some of us think we can escape our past, but it comes back to haunt us, good and bad. Tomorrow night many synagogues will have a selichot service, with haunting music, where we ask for God's pardon, as we enter the season of penitence running up to Jewish New Year. We examine ourselves over the past year - but in the back of our minds are things from half a lifetime ago, things we are still ashamed of. 'The Passenger', with its compelling story and music, echoes those themes of sinning and remembering, asking forgiveness and trying to hide. We can never escape our past- but seeking to put right the wrongs we have done, at any stage of our lives, enables us to face it better, facing ourselves."
BBC Playlister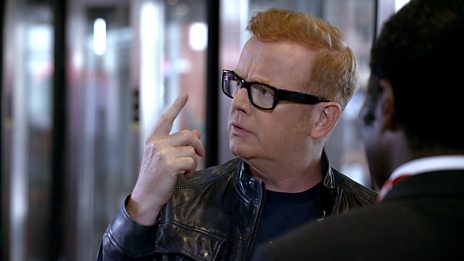 Chris has a song stuck in his head - but what is it? That's why he needs BBC Playlister!
500 WORDS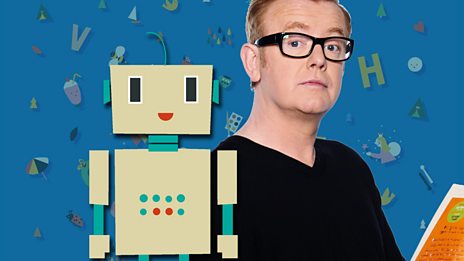 Featuring celebrity videos and top writing tips!
Free download
Catch up with the latest Breakfast fun with Chris Evans. Hear the best stories and the biggest…