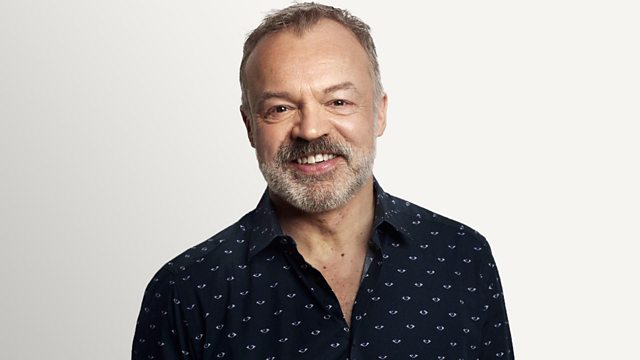 Gary Oldman & Caroline Quentin - Smiley & Giggly
Proving that he hasn't forgotten how to do this radio lark after eight weeks off during the summer, Graham returned with a show as entertaining and eclectic as ever - what other programme could boast a spider whisperer, a lost and found boot service, 127 Gary Oldmans and Yoda as a theatre director?
In the first 'I Can't Believe It's Not Better' of the new series, Sue in Northampton picked an 'out of this world' track - The Firm's 'Star Trekkin'. See what we did there? We set our phasers to pun. Ahem...
Grill Graham brought us two relationship problems this week - Peter in Amersham is having real difficulty persuading his home-loving girlfriend (who's 24) to have a night out, while 'sad, lonely and single' Fergus wondered what else he could try to meet a young (or any) lady.
And in 'Tune With A Tale' Emma Gladwinfield selected Garth Brooks' 'The Beaches Of Cheyenne', although Graham was more interested in whether Emma's hometown was pronounced 'Back-up' or 'Bacup'...
Last on