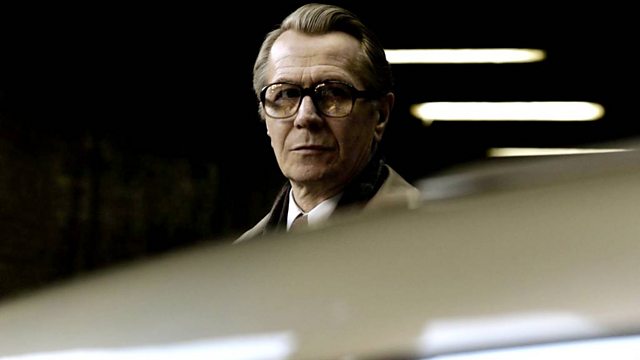 09/09/2011
Listen in pop-out player
Spy fever is about to grip the nation so if you want to steal a march on your rivals listen to the Film Programme with Francine Stock. She'll be talking to Gary Oldman about playing George Smiley in Tinker,Tailor, Soldier, Spy - the John le Carre novel that thrilled audiences when it was adapted for television in 1979 with Sir Alec Guinness in the starring role. The director of the brand new cinema version,Tomas Alfredson, will also be in the studio. He made his name with the brilliant vampire feature, Let the Right One In and he'll be explaining what drew him to the project and how the idea of damp tweed acted as the inspiration for the film's period aesthetic. For an assessment of where the film sits in Britain's venerable tradition of espionage movies, Francine will then be turning to the film historian, Ian Christie.
She'll also be examining the health of the industry with two insiders - the cinema owner, Kevin Markwick and the analyst, Michael Gubbins and as West Side Story celebrates its 50th anniversary she'll be hearing how Marni Nixon gave Natalie Wood the voice we all remember so well.
Producer: Zahid Warley.
Last on