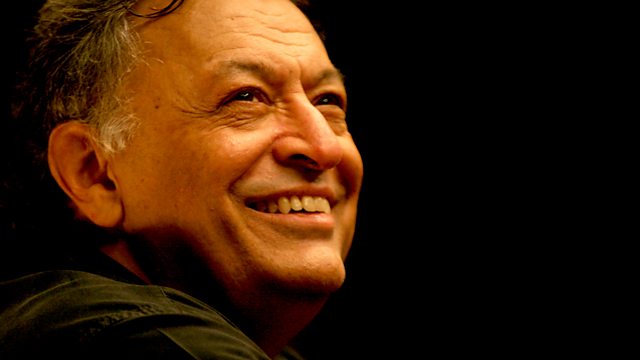 Prom 62 - Bruch, Albeniz, Rimsky-Korsakov
With John Shea
The Israel Philharmonic Orchestra and its conductor-for-life Zubin Mehta bring a colourful programme to the Proms. They are joined by Gil Shaham for Bruch's ever-popular 1st Violin Concerto. They end their concert in Spain, seen through both native and Russian eyes.
The Israel Philharmonic is 75 years old this year and Bombay-born Zubin Mehta has been the orchestra's Music Director for the last 40 of those years.
The concert's second half certainly falls into this category, with pieces by Albeniz describing scenes from his native Spain. They were originally written for piano and have now been given glittering orchestral colours. The sparkle continues with Rimsky-Korsakov's 'Spanish Caprice', based on Spanish folksong and with the orchestra evoking the sounds of guitars and rustic revelry.
Bruch: Violin Concerto No. 1
Albeniz: Iberia - Fête-Dieu à Séville; El Puerto; Triana
Rimsky-Korsakov: Capriccio espagnol
Gil Shaham (violin)
Israel Philharmonic Orchestra
Zubin Mehta (conductor).
Last on