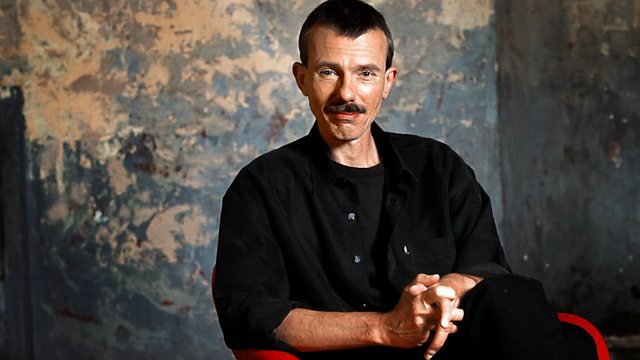 08/09/2011
Jonathan Swain presents a performance of Massenet's Thaïs with Renee Fleming in the title role, recorded at the Royal Opera House, Covent Garden .
1:01 AM
Massenet, Jules (1842-1912)
Thaïs - comedie lyrique in 3 acts
Renée Fleming (soprano) - Thaïs, Simone Alberghini (bass) - Athaneal, Robert Lloyd (bass) - Palemon, Joseph Calleja (tenor) - Nicias, Ana James (soprano) - Crobyle, Liora Grodnikaite (mezzo-soprano) - Myrtale, Claire Shearer (soprano) - Albine, Nigel Cliffe (baritone) - Servant of Nicias, Kiera Lyness (soprano) - La charmeuse), Royal Opera House Chorus, Royal Opera House Orchestra, Andrew Davis (conductor).
3:21 AM
Dvorák, Antonín (1841-1904)
Trio for piano and strings No. 3 in F minor (Op.65)
Grieg Trio
4:02 AM
Handel, Georg Frideric (1685-1759)
Il Pastor Fido, ballet music
English Baroque Soloists, John Eliot Gardiner (conductor)
4:13 AM
Schumann, Robert (1810-1856)
Fantasiestücke for clarinet and piano (Op.73)
Claudio Bohorquez (cello), Marcus Groh (piano)
4:24 AM
Bach, Johann Sebastian (1685-1750)
Keyboard Concerto No.5 in F minor (BWV.1056)
Angela Hewitt (piano), CBC Vancouver Symphony Orchestra, Mario Bernardi (conductor)
4:35 AM
Chopin, Frédéric (1810-1849)
Ballade No.1 in G minor (Op.23)
Shura Cherkassky (piano)
4:44 AM
Bizet, Georges (1838-1875)
Carmen Suite
Hungarian Radio Symphony Orchestra, Tamás Vásáry (conductor)
5:01 AM
Bernstein, Leonard (1918-1990)
Overture - Candide
BBC Philharmonic, Rumon Gamba (conductor)
5:06 AM
Weber, Carl Maria von (1786-1826)
Aufforderung zum Tanz (Invitation to the Dance) - Rondo brillante in D flat (J.260) for Piano (Op.65)
Niklas Sivelöv (piano)
5:15 AM
Suk, Josef (1874-1935)
Elegy (Op.23) arr. for piano trio
Trio Lorenz
5:23 AM
Greef, Arthur de (1862-1940)
Humoresque for Orchestra (second version 1928)
Flemish Radio Orchestra, Yannick Nézet-Séguin (conductor)
5:29 AM
Mozart, Wolfgang Amadeus (1756-1791)
Regina coeli for soloists SATB, chorus, orchestra & organ (K.276) in C major
Olivia Robinson (soprano), Sian Menna (mezzo-soprano), Christopher Bowen (tenor), Stuart MacIntyre (baritone), BBC Singers, BBC Concert Orchestra, Stephen Cleobury (conductor)
5:36 AM
Tailleferre, Germaine (1892-1983)
Sonata for harp
Godelieve Schrama (harp)
5:46 AM
Durante, Francesco (1684-1755)
Concerto per quartetto for strings no.6 in A major
Concerto Köln
5:57 AM
Beethoven, Ludwig van (1770-1827)
6 Variations in F major (Op.34)
Theo Bruins (piano)
6:11 AM
Janácek, Leos (1854-1928)
Taras Bulba - rhapsody for orchestra
The Ukrainian Radio Symphony Orchestra, Volodymyr Sirenko (conductor)
6:35 AM
Mendelssohn, Felix (1809-1847)
Piano Concerto No.2 in D minor (Op.40) ]
Victor Sangiorgio (piano), West Australian Symphony Orchestra, Vladimir Verbitsky (conductor).
Last on