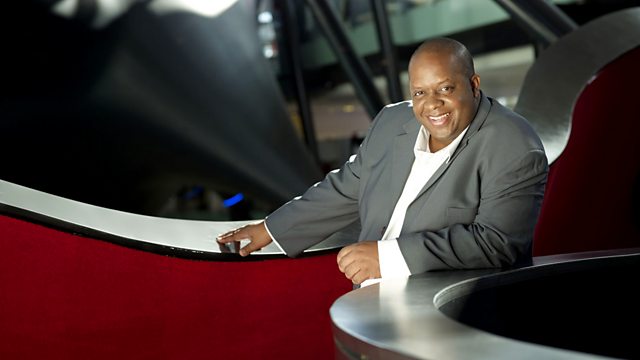 Henry Lowther 70th Birthday Concert
Jazz Line-Up celebrates the 70th birthday of one of the UK's most cherished jazz musicians, trumpeter Henry Lowther.
In this unique event, Henry has assembled exclusively for Jazz Line-Up two of his ensembles who allow him to perform his wide repertoire of styles namely his "Great Wee Band" and "Still Waters".
In "Still Waters", the music is more free and allows expression with very little form whereas the "Great Wee Band" - incidentally a name coined by the guitarist Jim Mullen - is more straight ahead and plays around with standards but once again has room for Henry to develop the themes.
The programme was recorded before an invited audience at the BBC's Maida Vale studios and is introduced by Julian Joseph.
"Still Waters"
Henry Lowther (Trumpet), Pete Hurt (Sax), Ian Thomas (Drums), Peter Saberton (Piano), Dave Green (Bass)
"The Great Wee Band"
Henry Lowther (Trumpet), Stu Butterfield (Drums), Jim Mullen (Guitar), Dave Green (Bass).
Last on