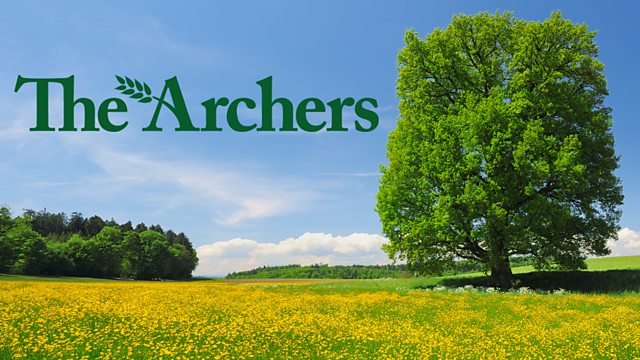 06/09/2011
Preoccupied Harry worries about Zofia. She'd due to leave Ambridge in two weeks, unless Adam lets her stay on.
In The Bull, Jim and Joe discuss the next book club meeting. Joe's more focused on the flower and produce show and teases Jim about the onion debacle last year.
Will and Eddie join them. Clarrie's making Joe a ham and egg pie for his 90th celebrations at the cider club. They agree that having a party to cook for will do Clarrie good. Jazzer and Harry join them, and they discuss the green burial site which will open next year. Eddie shows interest when Jim says there may be a paid role for a gravedigger. Harry receives confirmation that Zofia can't stay on. He decides he'll have to save up for a visit to Poland.
Phoebe's finally packed and ready to go. She admits she's a bit worried about the new school, and about making Hayley and Roy sad. Jennifer reassures her that she'll make lots of friends quickly, and she should make the most of this wonderful opportunity to get to know her mother really well again. She shouldn't worry about anyone here. Everyone will manage.
Last on